DOORS CLOSE ON RECORD BREAKING ARBS 2016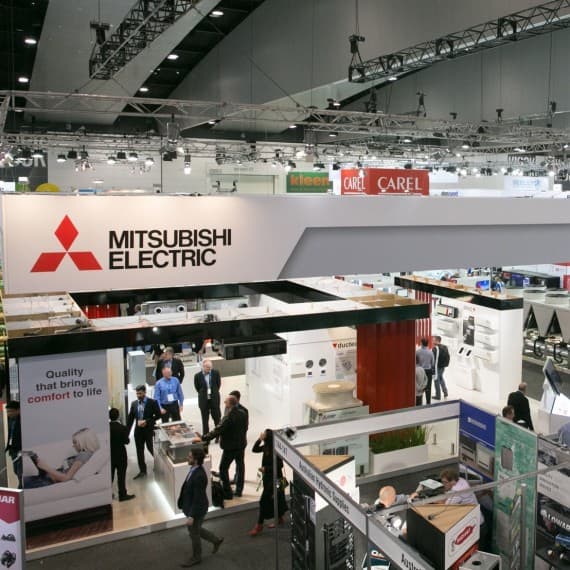 ARBS 2016, Australia's only international air conditioning, refrigeration and building services trade exhibition, which closed in Melbourne last Thursday, has broken previous attendance records.
And the number of exhibitors also reached a new high of 323 – up from 274 in 2014.
The three day show attracted 8,702 visitors – a total overall increase of 11.83 percent from 2014. 
Running alongside the exhibition was the highly anticipated seminar program, which saw a range of highly anticipated panels and guest speakers deliver information relevant to the industry. Attendance at the seminars was impressive with some at full capacity.
The ARBS 2016 Industry Awards, which honoured those who are achieving greatness in our industry, was held at the Crown Palladium last Wednesday.
Hosted by Australian actor Shane Jacobson and the awards night proved a popular event with high demand for tickets.
ARBS 2016 Industry Award Winners are:
The ARBS Young Achiever Award 2016:
-        Leon Wurfel, BUENO
The ARBS Product/Service Excellence Award 2016:
-        Braemar 7 Star equivalent ducted gas heater – Seeley International
The ARBS Project Excellence Award 2016:
-       Westpac St. George HQ Refurbishment – Norman Disney Young & Westpac Corporation
The Outstanding Industry Education/Training Award 2016:
-       Diploma of Engineering Technology in Refrigeration & Air Conditioning – TAFE NSW Sydney Institute (Sydney TAFE)
The ARBS Hall of Fame 2016 (all nominations receive the award):
-       Neil Marshall – nominated by AMCA
-       Garry Mundy – nominated by AREMA
-       Dr Stephen White – nominated by AIRAH
ARBS returns to Sydney in 2018 at the new convention and exhibition centre at Darling Harbour.
"We are confident 2018 will build on the very solid foundations from this 2016 and previous exhibitions," said ARBS Chairman Ian Hopkins.