DON'T LET COST-CUTTING DAMAGE SUSPENSION AND BRAKING SAFETY
27-09-2016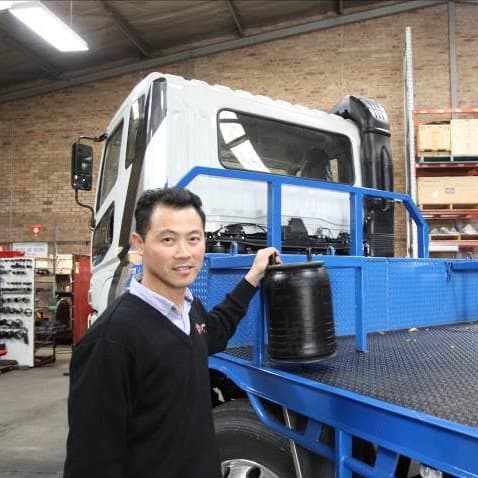 As cost pressures bite on suppliers to Australia's major industries, safety can often be the first casualty of cutbacks to operating costs.
In very price-sensitive industries, such as transport, vehicle maintenance and logistics, cutbacks can lead to contractors turning to non-OEM parts for systems vital to road safety and on-time performance of vehicles.
But the apparent savings on offer from non-genuine parts are often illusory for operators involved in safety-aware industries, such as mining and energy, quarrying, oil and gas, manufacturing, food and agriculture production and processing, construction and infrastructure engineering.
In other words, 95% of our readers are not going to save on look-alike parts, which produce only minor and temporary gains in the short term but introduce major and ongoing risk of breakdown, accident and downtime in the longterm.
"Typically as prices go down with non-OEM parts, the margin for safety and reliability sinks with them. These products are not generally as good as the originals they imitate – quality doesn't come free – and typically they struggle to offer the lifespan and safety margin of genuine parts,'' says Air Springs Supply Pty Ltd, which is Australian distributor of the world's top selling air springs for heavy truck suspensions, Firestone.
Of all the trucks on the road today with air suspensions, more than half are equipped with Firestone Airide air springs. Airide air springs are sold directly to original equipment truck, trailer, and suspension manufacturers.
"Operators buying look-alike products are seldom making any saving at all really - they are just selling their risk management cheaply. Any small savings on products that don't offer the same quality, performance and reliability as the genuine original can be wiped out in an instant by a single accident of downtime incident that puts a million-dollar truck off the road," says Air Springs Supply Sales Manager Mr Russell Chown.
Firestone air springs meet the highest international quality and environmental and quality standards including ISO9001, TS-16949, ISO14001, making them a trusted brand. 
Similar views are voiced by one of Australia's most experienced specialist heavy brake companies, Australian Brake Controls (ABC) which produces transport, off-highway and industrial machinery braking systems engineered for optimum reliability and safety. 
"We know it is tough out there for transport and off-highway equipment operators and we are sharing the pain with them. But cutting corners with lower-quality parts is no way to extend the value and life of vehicles and machinery costing hundreds and thousands and sometimes millions of dollars," says ABC Engineer Vinh Lam.