DON'T MISS OUT ON THE WRITE-OFF
01-02-2018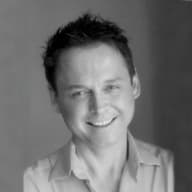 As a small business owner myself, I have been surprised to find how poorly understood the Federal Government's $20,000 instant asset write-off scheme is. And, as a result, small businesses have been putting off purchases simply because they don't realise that they can claim almost immediately.
The greatest misconception is that the allowance is $20,000 per company per year.
Wrong: the $20,000 refers to the maximum value of each asset – and there is no limit to the number of claims that can be made in a year.
We here at Industry Update have taken advantage of the scheme to upgrade several of our computers and expand our video production capabilities. Each of the asset purchases is valued at less than $20,000, and all are eligible for write-off this tax year.
Another misconception is in the definition of a small business. This is simple. Any business with a turnover of less than $10 million is eligible.
The third misconception is the duration of the scheme. And while the government has indeed been extending it each year, it would be foolish to assume that it will continue into the 2018/19 tax year.
The scheme is designed to encourage the sorts of investments that help small businesses to grow, and there are very few exclusions on the equipment that is covered.
The time to invest is now, and to help encourage that investment, we'll be running a special feature in the April issue of Industry Update magazine focusing on the types of equipment eligible for the scheme.