DON'T MISS AMTIL'S BUSINESS MASTERY BREAKFAST SERIES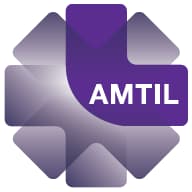 AMTIL's Business Mastery events, which address questions critical to business success, will be launched in Melbourne this week. The breakfast sessions provide concise, engaging sessions on a range of popular business related topics.
The series kicks off with a session on Lean Thinking in the Office. Lean is a great tool for improving manufacturing processes through eliminating wastes.
However in modern advanced economies a shrinking proportion of economic value is still produced on the factory floor. 
In Australia service industries make up over 80 percent of economic output and even in manufacturing businesses, the majority of costs and much of the value creation is now to be found away from the factory floor – in the design office, the sales department, accounting and administration and service.
Therefore applying Lean away from the factory floor in the Lean office and service industries is becoming more and more important.
Tim McLean from TXM Solutions will give attendees an insight into how to improve office efficiency.
Lean Thinking in the Office
Thursday, June 16, 7:30am – 9:30am
The Centre Ivanhoe, VIC
Speaker: Tim McLean – TXM Lean Solutions
AMTIL Members: Free
Non-Members $35
Breakfast provided.
Other AMTIL Business Mastery Events include:
The Federal Election: What will it mean for industrial relations in Australia?
Thursday July 28, 7:30am – 9:30am
Riversdale Golf Club, Mount Waverley, VIC
Speaker: Jeremy Cousins – Whitehall Workplace Law
The Importance of Leadership in a high performing Manufacturing Company
Wednesday August 17, 7:30am – 9:30am
Riversdale Golf Club, Mount Waverley, VIC
Speaker: Linsey Siede – Automotive Supplier Excellence Australia