Don't lose your cool in the workplace
27-09-2013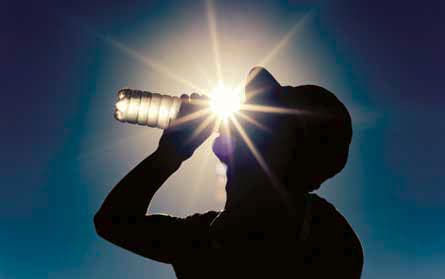 Employers have a duty to take every reasonable precaution to ensure the workplace is safe for the worker.
This duty includes taking effective measures to protect workers from heat stress disorders if it is not reasonably practicable to control indoor conditions adequately, or where work is done outdoors. 
Certain steps can be taken to reduce discomfort. These include:
• Using fans, air conditioning or evaporative cooling
• Open windows
• Building insulation
• Direct sunlight control
• Wearing light, loose fitting clothing
• Taking more frequent breaks
• Drinking cold beverages (ones that do not have caffeine or alcohol)
• Allowing flexibility to permit less physically demanding activities during peak temperature periods
• Using screens or umbrellas to create shade.
According to Safe Work Australia workers carrying out work in extreme heat must be able to carry out work without a risk to their health and safety so far as is reasonably practicable.
It is important to distinguish between a condition that threatens health and safety, and a feeling of discomfort.
Heat strain can arise from working in high air temperatures, exposure to high thermal radiation or high levels of humidity, such as those in foundries, commercial kitchens and laundries.
This condition is potentially fatal, Safe Work Australia warns.
Both personal and environmental factors should be considered when assessing the risk to workers' health from working in hot environments.
Personal factors include the level of physical activity, the amount and type of clothing worn, and duration of exposure.
Environmental factors include air temperature, the level of humidity, air movement and radiant heat.
Work should be carried out in an environment where a temperature range is comfortable for workers and suits the work they carry out.
Air temperatures that are too high or too low can contribute to fatigue and heat or cold related illnesses.
Thermal comfort is affected by many factors, including air temperature, air movement, floor temperature, humidity, clothing, the amount of physical exertion, average temperature of the surroundings and sun penetration.
Optimum comfort for sedentary work is between 20° and 26°C, depending on the time of year and clothing worn.
Workers involved in physical exertion usually prefer a lower temperature range. The means of maintaining a comfortable temperature will depend on the working environment and the weather.
If it is not possible to eliminate exposure to extreme heat, the risk of heat strain and heat exhaustion must be minimised so far as is reasonably practicable.
Immediate assistance should be provided if any worker experiences any of the following symptoms of heat strain: dizziness, fatigue, headache, nausea, breathlessness, clammy skin or difficulty remaining alert.
An employee always has the right to refuse unsafe work. If they believe that the degree of heat stress being experienced may be hazardous to the health and safety to themselves or a co-worker, then a work refusal could be initiated.