Do you have a new year growth strategy?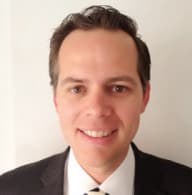 By Greg Green
It is no news to anyone involved in manufacturing that the sector is not without its challenges.
For many business owners though, manufacturing is their lifeblood and navigating through these challenges is essential to maintaining the status quo, let alone achieving growth.
But it is not all gloom and doom. Taking a step back from the day-to-day and carefully considering your strengths against the backdrop of a changing marketplace may reveal some thought provoking insights.
The Backdrop
Developing a clear strategy for growth often starts by looking at the backdrop to your business.
What are the trends within the market?
How is the demand for your services changing?
How is off-shoring affecting the industry?
What are your competitors doing?
Create a list of the major and minor issues that impact your industry and business. Don't be too narrow and remember to include the positives as well as the negatives.
Spend some time considering the challenges that are apparent in other industries that are facing similar challenges. How have the mining services sector fared over the last 12 months. What was done differently between the outperforming and underperforming companies? What about the cosmetic surgery industry? How have they responded to low cost surgical 'holidays'? Write it all down.
You don't need to answer the questions now. Just write them all down. Each time you think of something relevant add it to the list.
Over the next week, spend some time each day reading and thinking about the answers to these questions. Don't think about them from the perspective of a business owner, but from a commentator's perspective. Be critical and challenge any assumptions. You won't get all of the answers to all of the questions and that is ok!
Once you have completed this process you will now have a thorough understanding of the landscape in which your business operates.
The Business
Now it's time to look at your business. You are good at what you do. Consider these questions:
What do you actually do?
What is it that you are best at doing?
What is it that you are not so good at doing?
Take a look at your margins by each component of your business. Consider:
What makes you money
What costs you money?
What about your relationships?
What advantages do you have through the relationships you have already developed?
Again, write it all down. Each time you think of a new strength or weakness, a key relationship or key competitive advantage, write it down. Don't rush it, take a week or two and get it all down on paper, each day reviewing and adding to the list.
Bring it Together
So now you have a clearer understanding of your market place and you also have a clearer understanding of your competitive advantage. Bring them together. Consider these issues within the following framework:
What can you provide that the market is asking for?
What can you off-shore that isn't particularly profitable?
How can you replicate the approach that other sector participants have achieved success in?
Maybe you need some particular expertise or equipment to enter a new market. How do you get it?
A whole lot of further questions emerge. Write them down as well. Spend some time thinking about them.
An Outcome
Ideas will emerge. You will have more questions. Write them down too. But work with what you have. Spend time considering the limitations of your ideas. Identify what is in your control and what isn't. Does the idea still make sense?
Ask yourself:
What happens if it fails?
What happens if you don't act?
What happens if you don't act and your competitor does?
Keep asking the questions and keep looking for the answers. You may need to go back a step and look at it from a different angle. That's ok!
Stepping back and asking questions is critical to business. Take the time and challenge your thoughts. You will be surprised what will emerge! 
Greg Green is the managing director of Aston Strategy, a boutique firm assisting corporations with acquisition, merger, divestment and corporate strategy. Greg can be contacted at gig@astonstrategy.com or 0419 675 835.