DMG MORI SHINES AT AUSTECH 2015
11-07-2015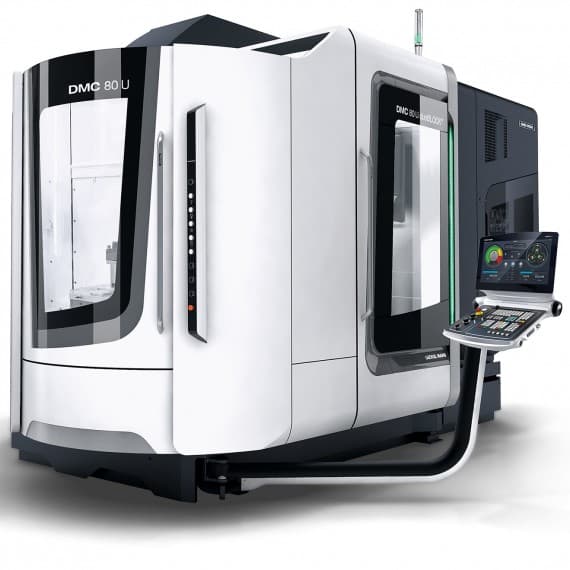 DMG MORI is a global company that designs and supplies precision machine tools for all market segments.
So Austech 2015, Australia's premier Advanced Manufacturing and Machine Tool Exhibition, held at the Melbourne Exhibition Centre in May, was the ideal venue to highlight the company's continuing commitment to Australian manufacturing.
"We want our customers to know we are a supplier that is here to support the local market," said Paul McDermott, National Sales Manager for DMG MORI Australia.
"We know that manufacturing is changing. Companies are adapting their products and technologies to develop new designs and applications," Mr McDermott said.
Aerospace was a significant focus of the display at Austech.
Mr McDermott said his confidence in the Australian manufacturing market was strong enough to justify bringing a DMC 80 U duoBLOCK® into the country as a stock item.
One of these units was sold to Melbourne-based manufacturer Lovitt Technologies Australia, for use in its advanced aerospace machining work.
Among other things, Lovitt is a specialist aerospace and defence manufacturer providing cost-effective components and assemblies.
Compared to previous years, DMG MORI Australia nearly doubled the number of registered visitors to its stand, representing more than 400 companies.
"In our industry you often know who is likely to invest," McDermott said, "so it was a pleasant surprise when a completely new customer came to the stand and purchased a machine."
DMG MORI sold a total of 10 machines during the event.
More than 30 staff were on hand during the exhibition to support the company's sales efforts. Product specialists were flown in from Germany, Japan, Singapore and China to speak with customers and demonstrate the capabilities of the equipment.
One machine on the DMG MORI stand was the NLX 2500 SY|700 CNC Universal Lathe — an ideal choice for manufacturers seeking a highly accurate, cost-effective turning solution.
Another featured machine was the MILLTAP 700 highly productive compact machining centre. "Machine tools are the foundation of the industry," Mr McDermott said. "These types of machines are at the core of the development of most other products. Hundreds of MILLTAPs are used in production of the ubiquitous smartphones and tablet devices most people now own."
The MILLTAP is the first cooperative development of DMG MORI and the company's entry into the high productivity milling and drilling machine market.
All machines featured on the stand were under the DMG MORI brand.
The latest designs all feature an extended window to increase accessibility and visibility without compromising safety. Another priority is to improve energy efficiency for customers, both through design and retrofitting of existing machines with energy saving devices.
This year's Austech also marked DMG MORI's transition to a local management structure. According to Mr McDermott DMG MORI is looking for long term sustainable partnerships.
The company will continue to invest in, and support, Australian manufacturing, he said.
DMG MORI
Ph: 02 8844 9700