DMF ON A ROLL WITH HIGH SPEED INDUSTRIAL DOORS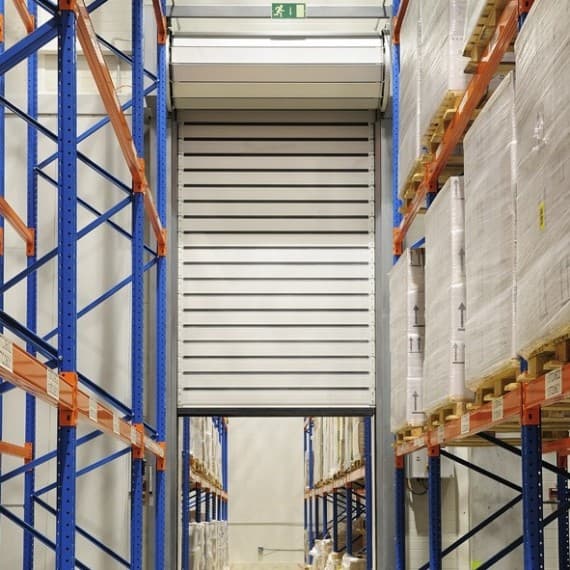 DMF International is an Australian manufacturer and supplier of specialised high speed roll doors, offering solutions for a broad range of warehousing problems.
The controlling of temperature, dust, vermin, security, draft, or product separation can be solved by using various high speed doors.
DMF not only manufacturers PVC high speed roll doors, it is also the exclusive Australian agent for the premium German supplier of doors, Efaflex.
DMF can supply a variety of solutions, to improve your access control and operating conditions.
Doors are custom manufactured to size, and configured to suit the traffic flow and required purpose of the door.
High-speed insulating doors are becoming increasingly popular, as these are designed to operate not only at fast speed, but provide greater temperature control while in the closed position.
The result is an improvement in efficiency of air conditioning or refrigeration, with a return on funds achieved relatively quickly.
DMF has partners Australia wide who are all trained in the product range.
DMF International
1800 281 170
www.dmf.com.au