Published 16-07-2020
| Article appears in June 2020 Issue
DIVERSIFICATION KEY TO SURVIVING RECESSION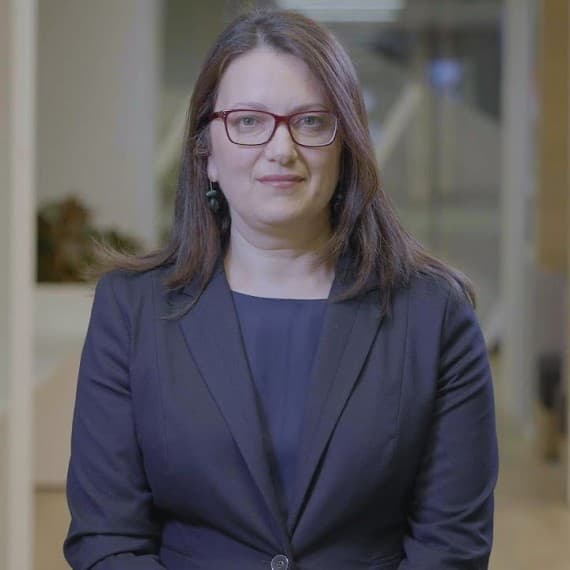 St.George Chief Economist Besa Deda offers a renewed outlook for the Australian manufacturing sector as the fallout from the coronavirus pandemic continues.
When COVID-19 hit the world in early 2020, economies were shattered as lockdowns forced social distancing and mass business closures. The manufacturing sector suffered the collapse of overseas supply chains as international transit ground to a halt.
Perhaps most severely, a recession began to unfold in the Australian economy.
"The International Monetary Fund (IMF) recently slashed its outlook for the world economy, projecting a deeper recession and a slower recovery than it anticipated just two months ago," Deda says.
"At home, our success in suppressing the virus has meant we have started reopening the economy sooner than anticipated. It means the downturn here is not as big as initially feared."
Months into the crisis, economic activity has started on the long, fragile road to recovery. Additional lockdowns in response to COVID-19 outbreaks in hotspots, such as the measures implemented by the Victorian Government in early July, highlight the vulnerability of the economy and heightened uncertainty about the outlook.
"The good news is this recession may be relatively short and limited to just the first half of this year," she says.
"The not-so-good news is that the Australian economy is likely to be driving in the slow lane for some time."
Manufacturing is poised to recover, but fresh figures suggest significant headwinds remain.
"The latest data from the national accounts reveal that the manufacturing sector was showing signs of a nascent recovery before the full force of social distancing measures were in place," Deda says.
In fact, the manufacturing industry recorded its second consecutive quarterly increase in output in the March quarter following two years of decline.
Figures from Q1 2020 show the manufacturing sector expanded by 2.2 per cent from Q4 of 2019.
"This was despite a contraction in overall national gross domestic product (GDP) of 0.3 per cent," Deda says.
Strong growth was enjoyed by manufacturers tied to mining: those in the petroleum, rubber, coal and chemical products sectors saw an 8.1 per cent boost in Q1, while metal products jumped by 5.2 per cent.
It was give-and-take for machinery and equipment manufacturers, with a contraction of one per cent in Q1 following a 4.4 per cent jump in the previous quarter that capped three consecutive quarterly increases.
Food and beverage slumped by 0.5 per cent over the quarter, while "other" manufacturing activity grew by 0.5 per cent.
Deda points to sluggish consumer demand as among the main headwinds to growth for local manufacturers in the first quarter, followed closely by significant global supply chain disruptions.
"Some firms were able to benefit through local substitution of products that were unable to be procured overseas," she says.
"Others experienced difficulty obtaining parts crucial to their own value-added process, hindering output."
The complexity of the shock caused by the coronavirus is highlighted in business surveys conducted over the first few months of the pandemic.
The Australian Industry Group (AiG) manufacturing survey showed an increase in manufacturing activity in March.
"This is likely due to a surge in consumer demand for food and personal care products," Deda says.
The index took a 33.3 per cent dive in April, once that demand settled down.
"But as restrictions eased in May and June, the index rebounded."
The June results showed a record jump of 23.8 per cent to 51.5, above the neutral level of 50 which separates expansion from contraction.
According to the AiG report, much of that latest increase was driven by increased activity among food and beverage manufacturers as bars and restaurants begin to reopen.
Another area to see slight improvement is machinery and equipment manufacturing; the instant asset tax write-off has reportedly supported new orders for some companies, countering uncertainty caused by extant supply chain issues.
"Other sub-sectors remain in contraction," Deda says.
The one-two punch of the prolonged slump in property turnover and ongoing social distancing measures that have kept office employees working from home has rocked other sectors.
"Building materials and furniture manufacturers, paper and printing products and metal products continue to face extremely difficult operating environments, and are likely to do so until conditions improve," she says.
A new series of surveys conducted by the Australian Bureau of Statistics (ABS) highlight the nuances of the changing conditions within manufacturing.
In April, at the height of social restrictions, 92 per cent of manufacturing companies continued to operate safely.
A subsequent survey conducted in June illustrates the impact of safety measures on those businesses: 84 per cent of manufacturers were operating under modified conditions, with 58 per cent having implemented site density limitations.
The June ABS survey also found that 74 per cent of manufacturing firms recorded a drop in revenue compared to the previous year. Of those, 16 per cent said the decline was greater than 75 per cent.
Deda says that economic indicators since March show the world economy is undergoing a deep contraction.
"The contraction in economic growth is expected to be the most severe in Q2," she says.
"And the unwinding of stockpiling will magnify the reduction in demand in some sectors."
The World Health Organisation's special envoy, Dr David Navaroo, recently warned the world is still two and a half years from a coronavirus vaccine.
"Therefore, the pandemic is going to continue to change the way we live, work and learn," Deda says.
One long-term trend that could become a legacy of the pandemic is the re-shaping of global supply chains. While additional Federal Government stimulus measures and loose monetary policy will benefit manufacturing, Deda says the best destiny for the industry is in diversification.
"No crisis should be wasted. The Federal Government needs to prioritise the Australian economy getting through this crisis and what further stimulus might be needed," she says.
"Longer-term, there is the potential for the manufacturing sector to emerge stronger if the pandemic leaves the legacy of an altered attitude towards supply chain diversification."