DIVERSIFICATION IS KEY TO MANUFACTURING RESILIENCE
07-05-2018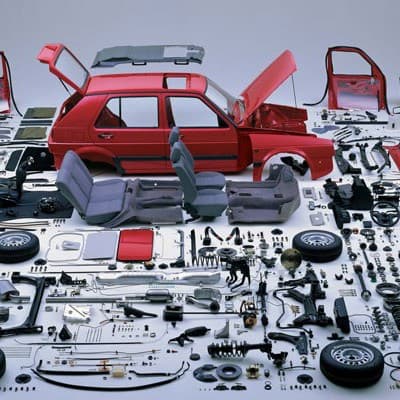 Even as Australia's manufacturing sector continues to reach new heights in expansion and consumer confidence, investigation shows that a significant proportion of manufacturers are heavily reliant on single key customers to stay in business. 
The report, published by the Advanced Manufacturing Growth Council, shows that one-in-three manufacturers feel the loss of a single customer would have a moderate to significant impact on business, whilst one-in-ten said it would be enough to shut them down completely. 
The most resillient companies, it found, were able to avoid this pitfall by diversifying their customers across industries and countries. Those companies that had not diversified were the least resillient. 
Resillience, defined as being able to outperform other companies during an economic downturn, is a key factor in long term performance in a market as fluid as Australia. 
Australia has a greater market volatility than other nations, clocking in at plus and minus 20 per cent over the long-term, compared to other countries like the UK, USA and Germany, where the fluctuation is only plus and minus 10 per cent.
"This means that when things are going well, it's going really well. But when it's going bad, it's going really bad", said Dr Jens Goennemann, Managing Director of AMGC. 
In order to study how companies succeed in our volatile marketplace, the AMGC studied a wide range of companies that started out at the top, and tracked their progress throughout the years. 
"We looked at companies that did very well... that were in the top 25% before the global financial crisis. Some of them found themselves, after the GFC, in that top percentile, and some did not," he said to Sky News. 
The AMGC looked at those resilient companies and found that there were three key things they did to remain successful. 
"One: they had a very superior product or products. Two: they were flexible. They could change from, for example, automotive to defence. Three: they diversified, in products and into the global marketplace." 
Dr Goennemann cited Australian automotive component manufactuers as an example of a resilient industry: despite the public perception of Australia's automotive industry as shrinking and failing, there are a large number of local assemblers and component manufacturers that have found success even after the closure of large assembling and manufacturing plants. 
The AMGC found that many resilient manufacturers were reaching out beyond the domestic market, and selling components and services to global companies. 90 per cent of more resilient firms in the automotive sector were exporters, and more than 60 per cent had widespread international connections.
"[Australia has] companies that saw the signs of the times and adapted," he said. 
"We have companies in the supply chains of car manufacturers that are now delivering into global value chains. It is not important that you assemble a car, it is important that you put something into the value chain." 
He also cautioned against lowering prices to compete in the global marketplace, saying that Australia's strength is not competing in price, and that we need to be better, not cheaper.
"Instead of seeing parts of Australia's manufacturing base being wiped out in the next downturn, let's rather learn how some of our manufacturers adapted and survived in such times of contraction," said Dr Goennemann.