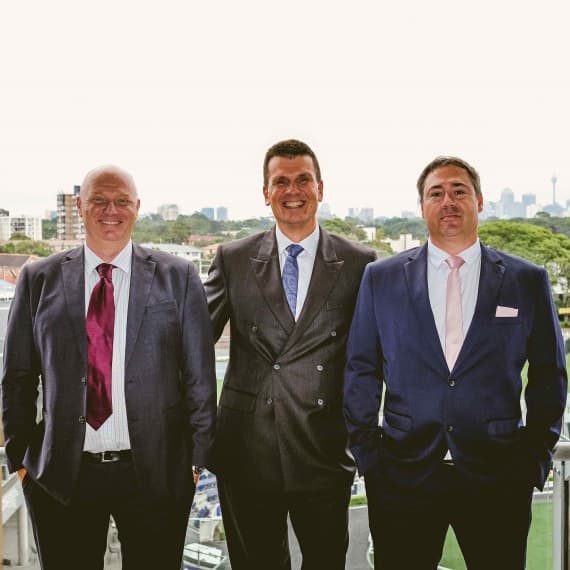 Brett Clapham (TRS), Tony Woodlock (Colby) and Ben Shipton (TRS)
Northern Sydney industrial storage specialist Total Racking Systems (TRS) has been named Colby Storage Solutions' Distributor of the Year 2018.
TRS principal Ben Shipton puts his company's success down to its consistent commitment to customer service.
"The best customers are the ones who keep coming back year after year," he says. "Sometimes there are customers who we haven't heard from for years and others who have moved on to new facilities, or individuals who have moved on to new companies, and it is always a great feeling when, regardless of the length of time that passed, they get in touch with us, based on their previous experiences."
Co-owner Brett Clapham says: "Colby Storage Solutions is supported by logistics systems supplier Dematic, who employs some of Australia's leading structural engineers, with the team led by Dr Murray Clarke renowned for the integrity of their engineered solutions.
"With safe and efficient storage system operation being of paramount importance, customers really appreciate the value of having their storage solution designed, manufactured and supported locally by Colby Storage Solutions."
The past year has seen TRS design and install several major storage systems for customers in Sydney and elsewhere in Australia.
"When you do the right thing by your customers, they also want you to help out even when they know it's not your local territory," Shipton says. "Being part of the national Colby Storage Solutions network means we can help customers out just about anywhere, and ensure the necessary local support is there when any urgent assistance is required."
Colby Storage Solutions General Manager Tony Woodlock says: "I am delighted to see TRS come out on top this year, having last won the award in 2010. Ben Shipton, Brett Clapham, and their team exemplify what it is to be a Colby Storage Solutions distributor. They are very customer-focused and service-oriented, and their no-nonsense, can-do approach has seen them achieve great sales.
"I congratulate TRS and thank them and their customers for their continued support of Colby Storage Solutions."
Dematic
02 9486 5555
www.dematic.com.au