DISTRIBUTION EXPANSION WITH NEW MELBOURNE HEADQUARTERS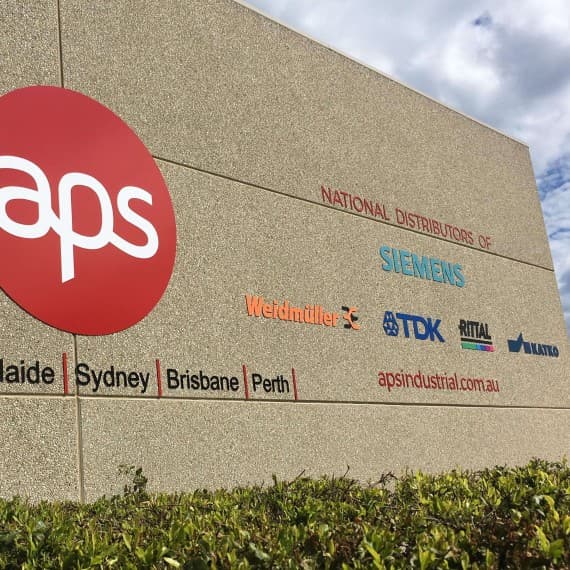 APS Industrial has relocated its Melbourne base into an all-new 4500m2 head office and national distribution centre in Rowville. The new facility includes an interactive product showcase room and state of the art conference facility.
According to APS Industrial MD David Hegarty, "Since our launch earlier this year we have made increasing our service level and delivery capability a core focus. We want our customers to enjoy doing business with APS Industrial and experience all the benefits that come from partnering with a local supplier."
"First and foremost this move gives us the scale to significantly increase our local stockholding and in turn deliver the products our customers need faster – both now and into the future," Hegarty added. "It also represents our new beginning and the new choice we provide industry."
Since launching at the beginning of March, APS Industrial has expanded on its master distribution partnership with Siemens and further national distribution agreements with Weidmüller, Rittal and Epcos. The company has now signed a master distribution agreement with Katko.
The company has also significantly expanded its stock holding of Siemens industrial products, both at its new HQ and at its extended branch network in Adelaide, Brisbane, Perth and Sydney.
APS Industrial
1300 309 303
apsindustrial.com.au