DISTRIBUTION DEAL SUPPORTS AUTOMATED LABELLING SYSTEMS
04-01-2017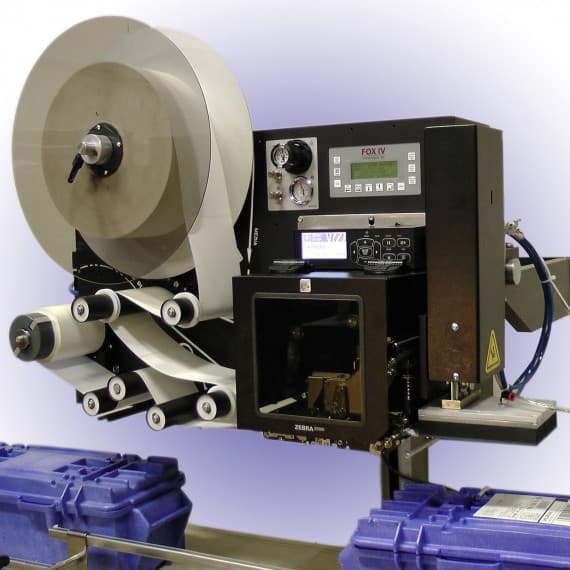 US-based labelling system specialist Fox IV has appointed BCDS Group as its master distributor for Australia, New Zealand and the Pacific Rim. In addition to supplying new Fox IV equipment such as the 2010 Series and the novel Zebra based print and apply systems, BCDS will take over responsibility for spares and servicing of more than 1000 Fox IV print and apply systems that have been installed in Australia over the last 20 years.
"Fox IV's automated print and apply labelling systems have been a reliable addition to Australian manufacturing facilities for the past 20+ years," says Rick Fox, President and CEO, adding: "BCDS's expertise in integrating barcode, auto-ID and RFID equipment made them an excellent fit for representing Fox IV."
"It was clear that they share our commitment to our customers in Australia, New Zealand and the region.  Through BCDS, Fox IV customers can continue to expect quality equipment as well as knowledgeable support and service," concludes Fox.
Ian Jefford, Managing Director of BCDS, adds: "This new appointment by Fox IV comes with much excitement within the BCDS Group, allowing us to further succeed on our business purpose of making our clients lives easier."
Fox IV systems will be available through BCDS subsidiary ALS (Auto ID Labelling Solutions).
BCDS Group
1800 367 977
www.bcds.com.au