DISTRIBUTION BOARDS ARE EASY TO INTEGRATE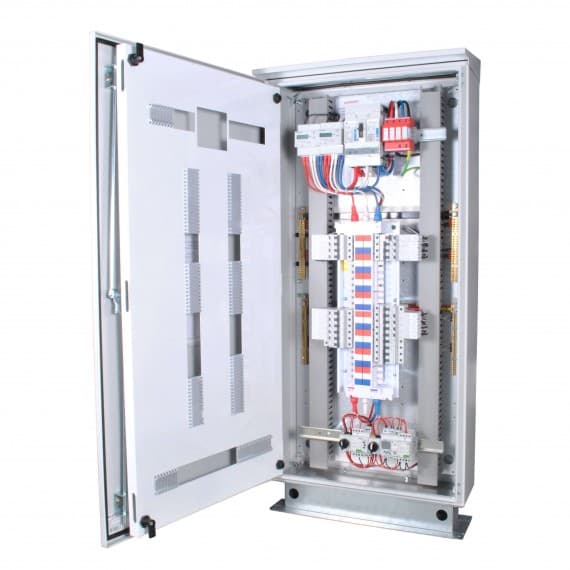 With its practical and simple design, the Evolution range of distribution boards from IPD is easy to integrate with almost any application. The Evolution board is suitable for both indoor and outdoor installations, with ingress protection up to IP66 for harsh environmental conditions.
The enclosures are designed to provide electricians with ample space to install wiring and cable ducts without cluttering, which can cause a safety or fire hazard. Removable mounting plates makes installation and maintenance of equipment quick and easy with the ability to work on each component outside the board, while the shell is still fixed to the wall.
A split earth and neutral bar simplifies both internal and outgoing connections, and full size gland plates provide easy cable entry. Prewired circuits for external lighting control and emergency lighting, plus standard RCD test switches for mining applications, provide a simple solution to meeting specific wiring regulations.
Evolution boards can be ordered in grey or orange, to stand out or blend in to the surrounding environment. Alternative RAL colours are available to special order.
IPD's in-house workshop can also provide customised boards built to exact specifications, with a quick turnaround from quote to build.
IPD
1300 556 601
www.ipd.com.au