DISTRIBUTION AGREEMENT FOR PRODUCTIVITY SOLUTIONS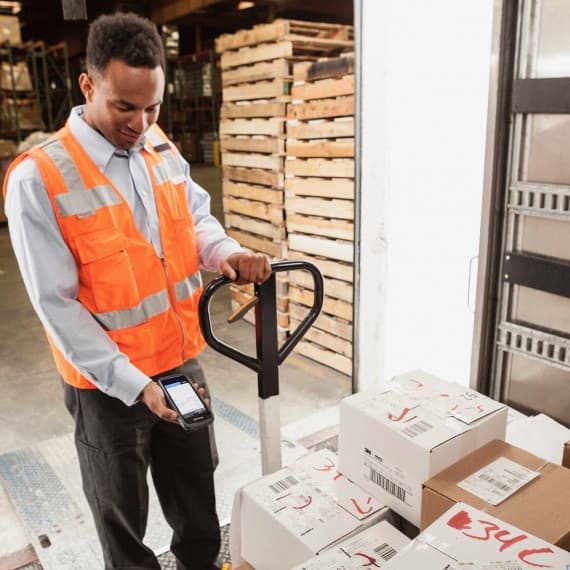 Safety and productivity solutions provider Honeywell has announced the appointment of a new distributor, Dicker Data, for its Australian and New Zealand business. The relationship will provide local resellers and integrators with expanded access to Honeywell's range of automatic identification and data capture hardware solutions (mobile computers, scanners, printers, RFID, wearables and voice).
"Honeywell aligns itself with leading business innovators, speeding the creation of unique market solutions, while decreasing customer risk, creating operational efficiencies, and achieving maximum return on investment," said Claudio Bratovic, ANZ Regional Manager for Honeywell Safety and Productivity Solutions. "The result is a tightly focused group of authorised distributors who provide a high level of support and value-added services for our products into our partner community.
"We look forward to expanding our industry-leading hardware solutions to Dicker Data's network of more than 5,000 resellers."
Technology hardware distributor Dicker Data will have access to the full range of Honeywell's worker productivity solutions, including mobile devices featuring Mobility Edge, a dynamic, unified platform that accelerates deployments, optimises performance and extends product lifecycle. Mobility Edge is the only mobile device platform guaranteeing support through to Android R that can effectively deploy multiple mobile devices, such as rugged handheld computers, wearable devices, voice-directed technology, tablets and vehicle-mounted computers, across an enterprise to deliver anywhere, anytime connectivity for supply chain workers.
"Our new partnership with Honeywell marks our entrance into the industrial scanner and printer market," says David Dicker, Chairman and CEO of Dicker Data. "With many of our 5000 strong reseller base already operating in this space, or on the fringes of it, we believe there is a significant opportunity ahead of us that we are now well positioned to capitalise on.
"Discontinued device support can lead to mobile investments being scrapped and budget blow-outs. The Mobility Edge platform, with the longest device support roadmap on the market, will give our partners confidence that they can future-proof technology investment decisions."
The agreement between Honeywell and Data Dicker will present resellers with significant growth opportunities, particularly for deployments focused on increasing enterprise mobility performance across ruggedised environments.
"We place a high value on the close working relationship between Honeywell, our authorised distributors and partners, which has been the bedrock of our combined success in the past, and will continue to be so going forward," says Bratovic.
Honeywell Safety and Productivity Solutions
02 9353 7000
www.honeywellaidc.com/