DISTRIBUTION AGREEMENT FOR ELECTRIFICATION PRODUCTS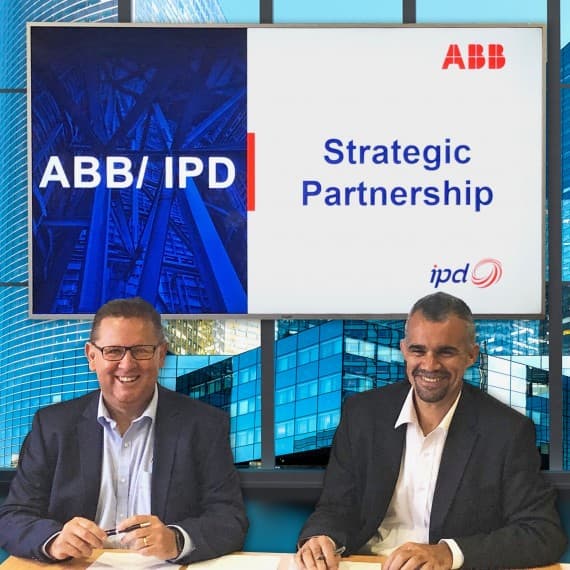 Michael Sainsbury, IPD and David Sullivan, ABB
ABB has appointed IPD as the Australian distributor of its electrification products for the 415V switchboard manufacturer channel from July 2019. IPD will also provide ABB low voltage power distribution solutions to major electrical contractors, while all other channels will continue to be serviced directly by ABB.
"ABB designs, manufactures and supports some of the best electrical switchgear and control equipment available, with core strengths in medium to large end-to-end electrical solutions," says IPD CEO Michael Sainsbury.
"IPD's partnership with ABB will open the business to new opportunities, allowing IPD to strengthen its offering for low voltage power distribution and motor control solutions.
IPD will continue to stock and support the extensive GE Industrial Solutions product portfolio.
"IPD has been a long-term supplier of GE Industrial Solution products and with ABB's acquisition of GE Industrial Solutions in 2017, IPD can offer an expanded product offering and support ABB's customer base."
IPD Group
1300 556 601
www.ipd.com.au