DISTRIBUTED I/O PLATFORM EXTENDS DIGITAL AND ANALOGUE CONTROL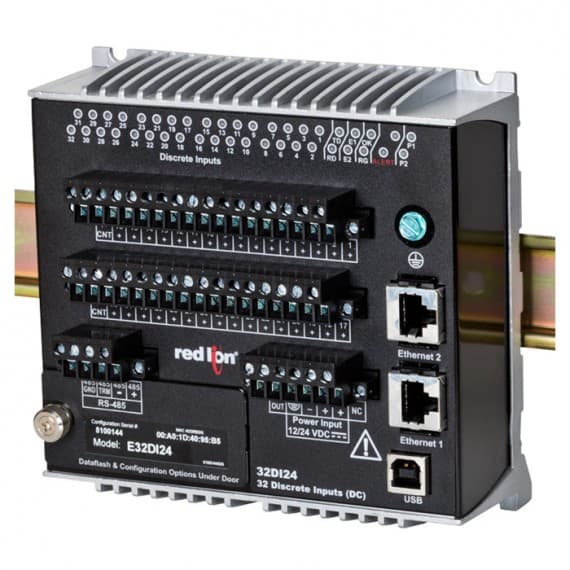 A new rugged E3 I/O Ethernet-enabled distributed I/O platform available from Control Logic extends digital and analogue control using Red Lion Graphite HMIs.
Ideal for use in industrial environments, Red Lion E3 I/O high-density modules offer up to 34 mixed I/O points in an all-metal housing and are able to withstand -40 to +75ºC temperatures. The I/Os feature 16bit resolution, 0.003% accuracy with fast 1ms analogue sampling options and 50kHz high-speed counter inputs.
An inbuilt web server provides easy networking and real-time monitoring together with versatile built-in serial ports. Dual Ethernet ports provide a variety of network modes including real-time redundancy for ensured reliability and visibility to deployed assets.
Red Lion's powerful Crimson 3.0 software is included, to simplify the configuration of the E3 I/O modules using simple drag-and-drop, point-and-click operations. The platform is suitable for a wide array of industries from water and power generation to manufacturing, mining, oil and gas.
Control Logic
1800 557 705
www.control-logic.com.au