DISPLACEMENT SENSORS PROMISE SPEEDY AND RELIABLE MEASUREMENT
01-11-2017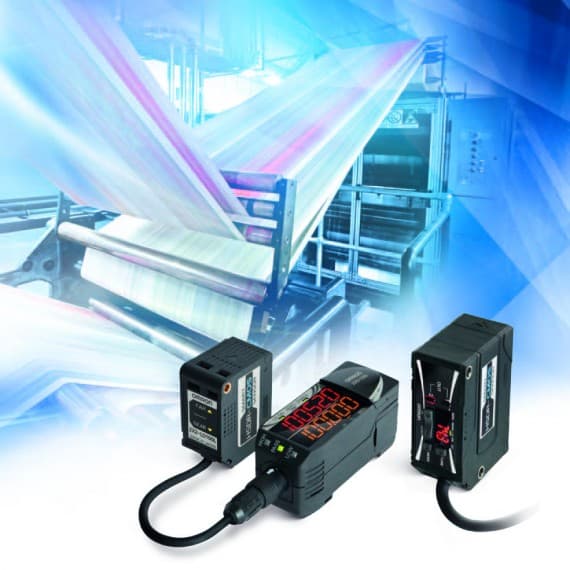 Omron has released a pair of highly stable, easy-to-use and affordable laser displacement sensors, reckoned to offer best-in-class speed and accuracy, and response times of only 60μs and a measuring cycle of 30μs.
The ZX1 and ZX2 sensors can measure distance accurately, regardless of the colour of the target or surface conditions such as dark matte or shiny surfaces, which have traditionally been challenging to detect.
This improved performance means that machinery is not affected by changing targets, thereby improving productivity. The key is the use of the latest generation of advanced HSDR (high speed dynamic range) CMOS camera chips and the step-less laser power adjustment algorithm for stable measurement.
The sensors have a wide measuring range from 20 to 1000mm, and so can be used in a wide range of applications including cap detection, palletisation, confirming number of washers, measuring depth of a thread etc. Each unit has the necessary amplifier integrated within its all-in-one IP67-rated housing, making it easy to incorporate into any machine environment.
The compact sizing makes the sensors easy to build in, and an integrated LED makes it easy to read measurements.
The ZX2 offers additional functionality over the ZX1, including average, peak-to-peak, sample, bottom and peak timing measurements. The sensor can be set to three tunings: single smart tuning for one type of object detection, multi-smart tuning ideal for changing objects, and active smart tuning for configuration of variable workpieces.
Smart tuning simplifies configuration, reducing set-up time with single button measurement.
To aid reliability, the remaining laser diode lifespan is automatically detected and indicated by a LED on the main digital display of the amplifier. This enables preventive maintenance and avoids unexpected failures that might stop an entire production line.
Omron Electronics
1300 766 766
www.omron.com.au