DISCRIMINATION, FLEXIBILITY AND SAFETY LAWS FOR OLDER WORKERS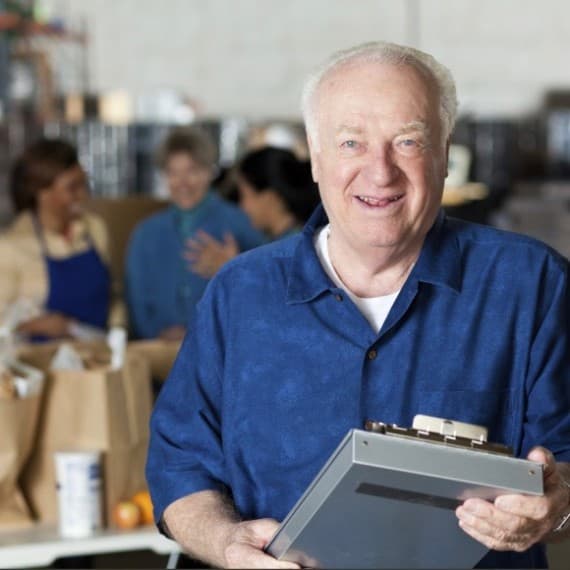 Almost 20 per cent of Australian workers are over the age of 55, and this proportion will continue to rise as the population ages and more older people remain in the workforce for longer. Technological changes and a shift to service jobs mean that fewer jobs require physical strength, and more are available on a part-time or flexible basis.
National and state legislation recognise that older workers need special protections, particularly with respect to discrimination, flexible work, and health and safety. At the national level, workplace discrimination based on age is prohibited by several laws, and states and territories also have anti-discrimination laws. Age discrimination legislation is relevant to all stages of the employment process: recruitment and selection, employment terms and conditions, training and development, promotion and transfers, and termination of employment.
Discrimination under the national Age Discrimination Act includes direct discrimination – where a person of a particular age is treated unfavourably compared to others of a different age in a similar situation – and indirect discrimination – where policies and practices appear to be the same for everyone, but are unreasonable for certain people because of their age. For example, requiring every job applicant to pass a physical fitness test, when it is not necessary to perform the job, could discriminate against older applicants.
Similarly, under the national Fair Work Act, an employer must not take adverse action against an employee or prospective employee because of that person's age, sex, disability, carer's responsibilities and a number of other grounds. These actions include firing, changing an employee's job to their disadvantage, and treating them differently, or offering different and unfair terms and conditions. It also includes indirect actions.
Even with these legislative protections, many older workers experience discrimination when looking for work or in the workplace. If they feel they have been treated unfavourably or a policy disadvantages them due to their age, workers should seek advice from the Australian Human Rights Commission, the Fair Work Ombudsman or state/territory anti-discrimination bodies.
Despite the apparent widespread nature of age discrimination, statistics suggest few people take action. In 2018, only 8 per cent (170 cases) of discrimination complaints to the AHRC were age related.
The Fair Work Act also provides certain individuals, including employees aged 55 or older, with the right to request flexible work arrangements from their employers, which may include changes in hours, patterns or locations of work.
Employers must seriously consider requests for flexible working arrangements but can refuse on reasonable 
business grounds. These grounds include that the arrangement would be too costly, likely result in a significant loss in efficiency or productivity, or likely result in a significant negative impact on customer service;
 that there is no capacity to make the change; or that it would be impractical to change the working arrangements of other employees or recruit new employees.
Regardless of whether the employer grants or refuses the request, it must provide the employee with a written response within 21 days.
In 2018, a new set of employer obligations was added to modern awards (which provide minimum terms and conditions of employment for many Australian workers). Employers are now obliged to discuss an employee's request with them prior to providing a formal response and to genuinely seek to reach an agreement. While their reasonable business grounds cannot be challenged, employers must demonstrate they have genuinely followed the new protocols.
Workplace health and safety is important for older workers. Employers have an absolute duty, as far as is reasonably practicable, to eliminate (or, if this is not possible, minimise) risks to health and safety arising from the work.
To uphold this duty, they may need to accommodate any declining physical ability of older workers. They may also perceive that a conflict exists between their duty to keep workers safe and their employment of older individuals. Some state and territory regulatory bodies have published guidelines for employers with older workers.
For example, WorkSafe Tasmania points out that small, inexpensive changes in the workplace can make a big difference for older workers, and have benefits for younger workers too. For example, glare reduction, increasing font size in printed materials, eliminating unwanted noise to prevent hearing loss, and minimising night shift work where possible may all help.
The ARC Centre of Excellence in Population Ageing Research (CEPAR) has released a fact sheet on legal protections for mature workers in Australia.