DIRECTIONAL FAN HELPS EQUALISE LOADING DOCK ENVIRONMENT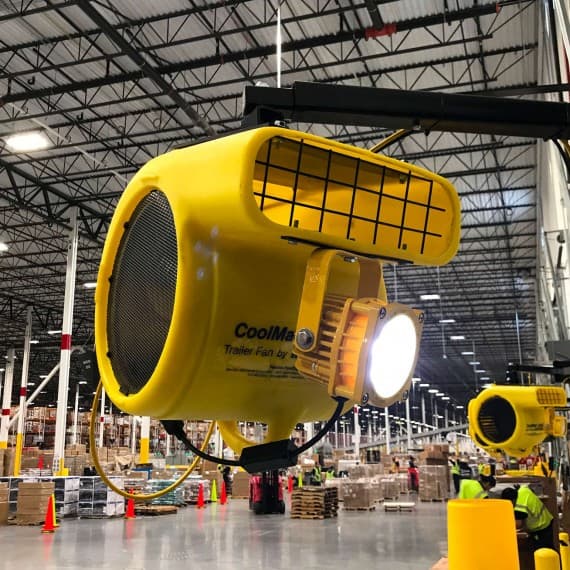 Available in Australia from Arbon Equipment, the Rite-Hite CoolMan 2500 trailer fan is an ideal aid to comfort for loading docks where manual loading and unloading takes place.
When loading and unloading a trailer, temperatures can vary wildly. The trailer fan overcomes this by helping to equalise the trailer environment with warmer or cooler facility temperatures.
The CoolMan has a powerful three-speed motor that is enclosed in a heavy-duty housing. It comes with an 11-gauge steel positioning arm with a novel bracketing system that allows one fan to service two adjacent loading dock openings.
The bracket makes it easy to position the fan both vertically and horizontally to focus the airflow on the rear or the front of a trailer, depending on where it's needed. The fan can easily be moved clear of the door opening to allow full access for fork truck traffic.
An optional dock light for trailer lighting is also available.
Arbon Equipment
1800 1 ARBON (27266)
arbon.com.au