DIRECT DRIVE FANS ARE MADE FOR INDUSTRIAL APPLICATIONS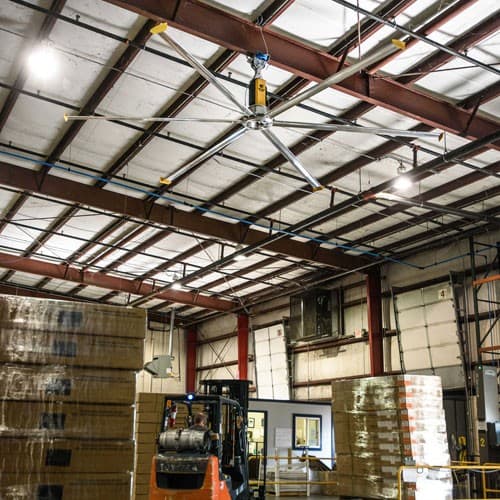 Big Ass Fans has unveiled the Powerfoil D in Australia, the company's newest innovation with purpose-built design following 20 years of experience in the HVLS fan industry.
The exceptionally engineered Powerfoil D is described as the first and only direct-drive overhead fan designed for harsh industrial environments. And the company notes that Powerfoil D illustrates its continued commitment to building premium-quality products specifically designed around customer feedback.
Powerfoil D combines the strength and performance required for industrial applications, but with virtually silent operation and aesthetic appeal to thrive in any commercial or public setting. It also features a novel aerofoil restraint system to keep customers safe in worst-case scenarios.
"We're leading the industry in direct-drive technology," says John Gerhardt, Big Ass Fans Product Manager.
"We designed Powerfoil D with the same premium materials and safety features as every fan in our Powerfoil line. As the only industrial fan with a standard IP66 rating, it's every inch an industrial product."
Big Ass Fans
1300 244 277
bigassfans.com.au