DIN RAIL ENCLOSURES EXPAND FOR MACHINE BUILDERS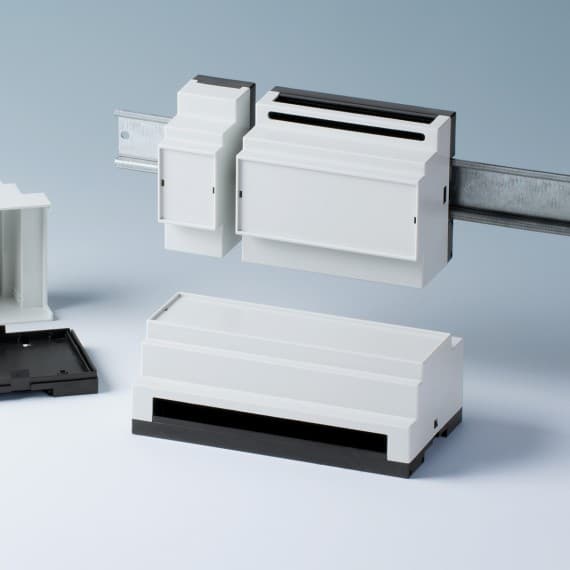 OKW has expanded its Railtec B plastic enclosure range, which is already a popular choice for machine builders. The new models incorporate larger installation compartments to enable the inclusion of more control circuitry.
The Railtec B incorporates a DIN rail clip in its base, but is also suitable for wall mounting. The enclosures are fully insulated and safe to touch in accordance with VBG 4 as well as IEC 529/DIN VDE 0470-1.
The range covers sizes from 35 x 86 x 58mm (capable of housing two modules) to 157 x 86 x 58mm (for nine modules). All versions offer a minimum of IP40 protection.
The Railtec B range offers flexible assembly, and the printed circuit boards can be adjusted in all three dimensions. The bottom part contains the fastening pillars, and the top part the guides. Terminal blocks, plug headers and transparent covers are available as accessories to allow easy customisation.
Rolec OKW Australia New Zealand
02 4722 3388
www.okw.com.au