DIGITAL TEMPERATURE CONTROLLERS HAVE ARTIFICIAL INTELLIGENCE
22-08-2017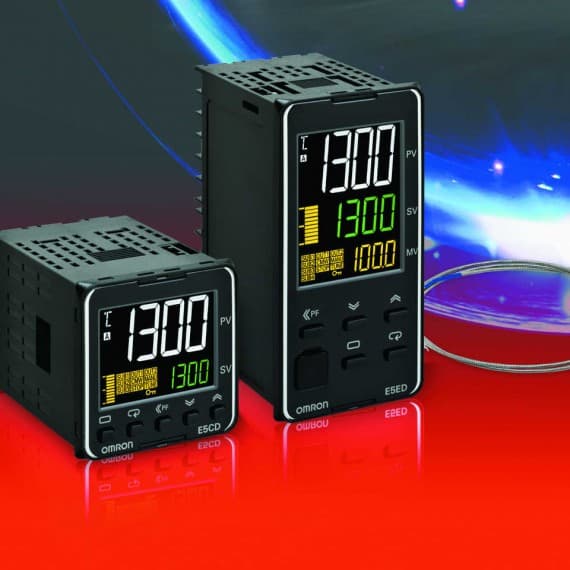 The latest digital temperature controllers from Omron are the first to use artificial intelligence to adjust temperature parameters automatically.
Using high-speed sampling at 50ms, adaptive control technology adjusts temperature parameters to ensure optimum values. Previously, any changes to temperature caused by variations in workpieces, environment or infrastructure required manual adjustment by an experienced worker, affecting quality and productivity. In the new generation controllers, the PID parameters are updated automatically, maintaining quality and productivity.
Using a water-cooling output adjustment function algorithm, each unit can automatically suppress temperature variations that are caused by changes in moulding machines.
For packaging machines, Omron has introduced new sensors that can mount on the sealing element. When used with the new automatic filter adjustment function, temperature variation readings are suppressed and output control is stabilised.
There are two models: the E5CD and E5ED, each available with up to two auxiliary outputs and two event inputs, and various control outputs to cover a wide range of applications.
Both units feature large white display indicating information such as power on time, ambient temperature and output on/off count similar to previous models.
The E5CD and E5ED temperature controllers are compact devices, both 48mm wide and 60mm deep, with heights of 48 and 96mm, respectively.
Omron Electronics
1300 766 766
www.omron.com.au