DIGITAL SUITE OPTIMISES CRANE SAFETY, UPTIME AND AVAILABILITY
29-05-2018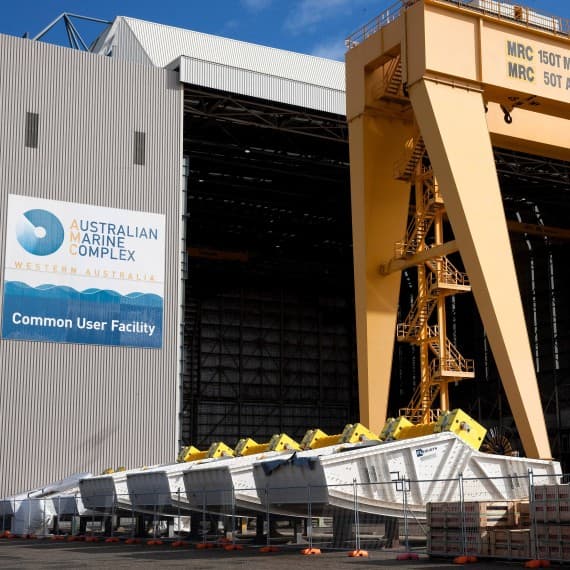 Konecranes' latest digital technology suite is optimising the safety, uptime and availability of production-critical cranes in Australian Marine Complex's Common User Facility (CUF) in Western Australia.
CUF's world-class WA repair, maintenance, fabrication and assembly facility was developed to enhance the opportunities created by the clustering of industries – such as marine, defence, oil and gas, and resources – and is home to the largest marine industry in Australia.
CUF uses a range of overhead cranes and hoists for important project assembly and materials handling tasks for these demanding industries, and any downtime can result in lost production or added costs.
To implement a predictive maintenance programme that minimises downtime and optimises the value of their assets, CUF has installed a suite of Konecranes digital technologies, including Truconnect remote monitoring technology, Mainman planned maintenance and inspections and the yourkonecranes.com online portal.
"Truconnect allows us to proactively plan for the replacement of critical components, analyse crane operator behaviour, monitor trends and anomalies, along with important safety events such as overloads. And all of this can be done from the comfort of our main command centre," says Jayden Good, Operations & Maintenance Manager, CUF.
"We've been working with Konecranes for more than five years now on a range of crane service activities, so when we wanted to add the latest technologies to our maintenance programme, they were a logical choice that was reinforced by their leading tender submission," he adds.
"Konecranes provided us with outstanding service before, during and after the tender process and their technicians are always reliable and professional."
"At the end of the day, uptime is critical for us. Konecranes' technologies can minimise the impact of unplanned breakdowns, provide fast response times, and allow for great availability of spare parts, so that we can deliver to the high quality levels of service demanded by our customers."
"Since working with Konecranes, we've already seen a reduction each year on unplanned repair spending and we look forward to the further benefits of their latest technologies."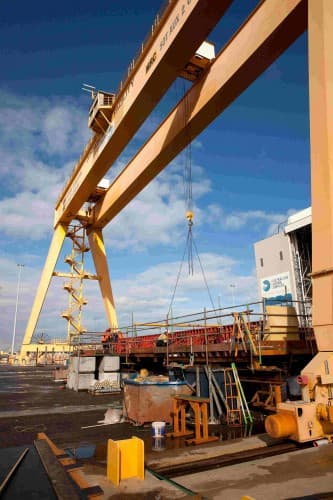 Konecranes WA Sales Representative Jayden Hughes says the Truconnect technology used by CUF is linked with other Konecranes advanced digital technologies such as Mainman and yourkonecranes.com designed to further enhance user-friendliness and optimise maintenance processes.
"Konecranes Mainman planned maintenance and third-party inspections are designed to ensure all aspects of safety and compliance are regularly assessed in alignment with Australian Standards," says Hughes.
"The yourkonecranes.com online portal creates easily generated and customised reports to suit AMC's individual needs for auditing or general review."
"Mobile enabled crane service technicians can input data using Konecranes' risk and recommendation methodology, which provides the maintenance management team with a clear picture of each asset's condition and usage."
"With Truconnect, alerts and notifications are automatically sent via text message and emailed to a nominated person. The data is presented via a user-friendly dashboard interface."
"Konecranes continues to provide CUF with other unique solutions such as operator training, building movement system maintenance, and structural repairs to platforms and handrails."
Jayden Good says that in addition to creating better maintenance schedules and identifying potential problems earlier, Konecranes' digital technology suite also helps provide CUF with better end-of-life evaluations on its cranes.
"All cranes have a design working period that they can be safety used in, but where a crane is 'worn out' by this time can vary greatly depending on usage. Konecranes can help us determine whether some minor remedial work, modernisations or retrofits can extend the life of our valuable assets for many further years, or whether it's more economical to invest in a new crane," he says.
Konecranes
1300 937 637
www.konecranes.com.au