DIGITAL PRESSURE GAUGE IS A RUGGED PERFORMER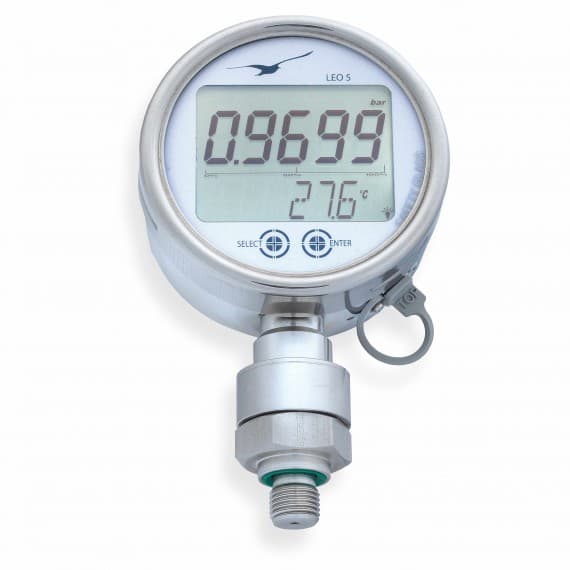 New from Bestech Australia, the Leo 5 is a digital pressure gauge that provides an elegant solution in a variety of industrial applications.
The Leo 5 gauge features an IP66-rated stainless steel enclosure with microcontroller-based electronics and capacitive-touch controls that can be operated through the environmentally sealed safety glass front panel. The large backlit liquid-crystal display ensures readability in any lighting conditions.
The high-resolution pressure system takes measurements twice per second in standard mode, and the sampling frequency can be increased to 5kHz with 16bit resolution operating in peak mode.
USB connectivity allows the device to connect to a PC for easy downloads and power recharge. Users can then check data including pressure, peak pressure, temperature, and measurement interval.
Device configuration, firmware updates, and recharging are all done through PC connection.
Bestech Australia
03 9540 5100
www.bestech.com.au