DIGITAL PANEL METERS ARE WELL PROTECTED
16-12-2015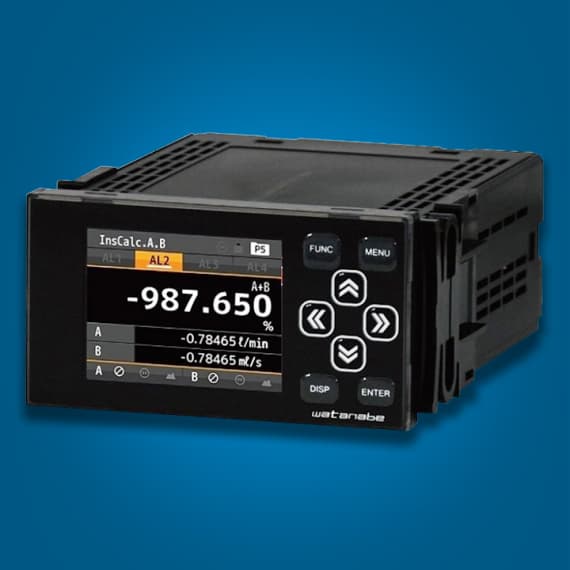 Bestech Australia has introduced the newest WPMZ series 1/8 DIN digital panel meters with TFT 2.4 inch full-colour LCDs.
Front panel enclosures are IP66 rated as "dust tight", offering protection against heavy seas or powerful jets of water.
Digital tachometer display is a small and cost-effective device displaying the RPM values of engine and various motors for rotation speed measurement.
Display is selectable, with single/dual display, vertical, graph display and alarm set points.
Features include:
·       Language selectable (English/Japanese)
·       Four setpoints for comparative output
·       Choice of numerical, bargraph or tend graph display
·       Cost reduction by 2-channel dual display
·       Able to set frequently used function to "FUNC" button menu
·       Optional output: analogue, BCD open collector, RS232C, RS485 (Modbus)
WPMZ-5 Tachometer
·       Input frequency range: 10mHz to 500kHz
·       Dual input selectable. (Calculating between inputs)
WPMZ-6 Flow rate
·       Input frequency range: 10mHz to 120kHz
·       Compatible with sampling rate of 100 times per second when analog input
Bestech Australia
03 9540 5100
www.bestech.com.au