DIGITAL MULTIMETER TAKES THERMAL IMAGING ONBOARD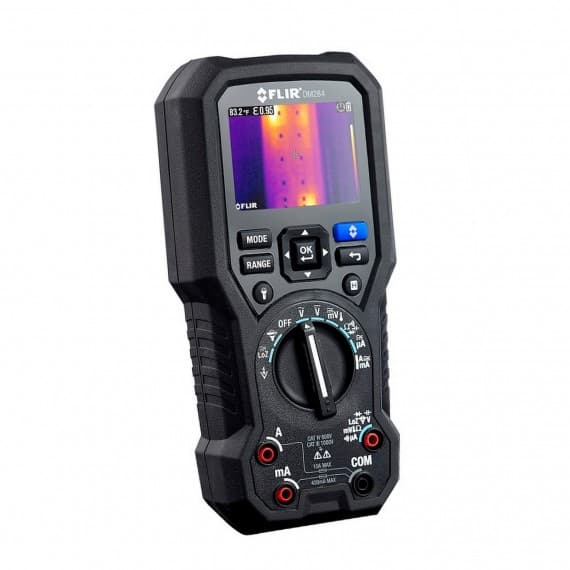 Available now from RS Components, the FLIR DM284 is a novel space-saving device that combines a true-RMS digital multimeter with a thermal imager in a single handheld instrument. Ideal for maintenance staff in electrical and light industrial applications, the handheld device can accelerate troubleshooting operations by quickly pinpointing hotspots and visually guiding the user to the precise location of an electrical fault.
The 160 x 120 FLIR thermal imaging camera benefits from the inclusion of the company's patented infra-red guided measurement technology, which enables the integration of the camera with the other measurement functions of the multimeter. So users can measure variable quantities such as temperature together with voltage and current.
The DM284 has a simple user interface, with a large clear big-digit screen offering a choice of thermal colour palettes to suit the operator's needs. The unit also incorporates work lights and a laser pointer to help pinpoint problems.
The multimeter offers 18 measurement functions, including true-RMS, VFD mode for motors and drive controllers, low impedance measurements and noncontact voltage detection. It comes with high-quality test probes and a Type K thermocouple input.
RS Components
1300 656636
au.rs-online.com