DIGITAL MEDICAL X-RAY SYSTEM IS A GLOBAL FIRST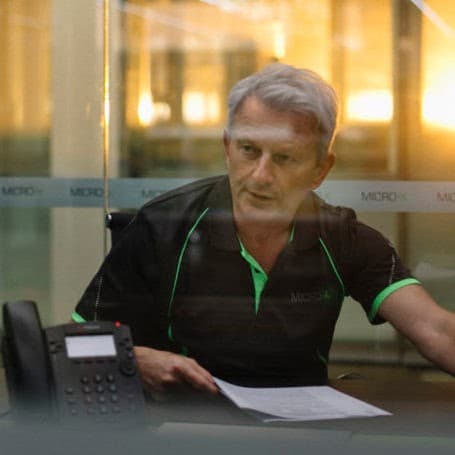 Adelaide-based Micro-X has rolled out the first of its lightweight mobile X-ray carts fitted with its own in-house designed and manufactured digital X-ray tube.
The X-ray tubes are the first to be electronically controlled and are based on a carbon nanotube emitter designed by Micro-X in collaboration with South Australian researchers at the University of Adelaide and Flinders University.
The product launch coincides with the opening of Micro-X's expanded facilities at the Tonsley Innovation Precinct in Adelaide, South Australia.
Micro-X has achieved strong growth since launching its first mobile X-ray product in 2017, the DRX Revolution Nano, which is marketed by US company Carestream Health.
The digital medical X-ray system is aimed at the rapidly expanding market for bedside imaging in hospitals and mobile healthcare. It is a fraction of the size, weight and cost of its competitors and has already been sold into 10 countries around the world.
This year Micro-X also signed an Au$10 million deal with defence company Thales Group to develop mobile X-ray products for security applications.
Thales and Micro-X will collaborate on the global sales and support of Micro-X's counter-terrorism mobile backscatter imager of improvised explosive devices and an airport checkpoint security scanner.
Micro-X is also developing a "Rover" mobile X-ray product for military field hospitals.
"Many organisations around the world have been trying for years to create this new kind of X-ray source, smaller and lighter than anything seen before, but we are delighted to win that race and be the first company in the world to bring a FDA approved medical imager to market with this technology," says Peter Rowland, Micro-X's founder and Managing Director.
"This exciting innovation, the first in X-ray sources for 150 years, will revolutionise global X-ray imaging.
"Our carbon nanotube source is like a 'LED globe' where everyone else is still using old-fashioned hot filaments. We're all very proud this is an South Australian invention."
The core of Micro-X's revolutionary technology platform involves an X-ray tube containing a carbon nanotube (CNT) electron emitter originally manufactured by American tech company XinRay.
The X-ray tube was the world's first and only not to use heated-filament electron emission which is the key to reducing size, weight, heat and power.
Micro-X took two years to develop its own proprietary CNT emitter and is the second company capable of manufacturing CNT-based X-ray tubes globally.