Published 30-11-2021
| Article appears in Issue
Digital Manufacturing Delivers Actionable Decision Making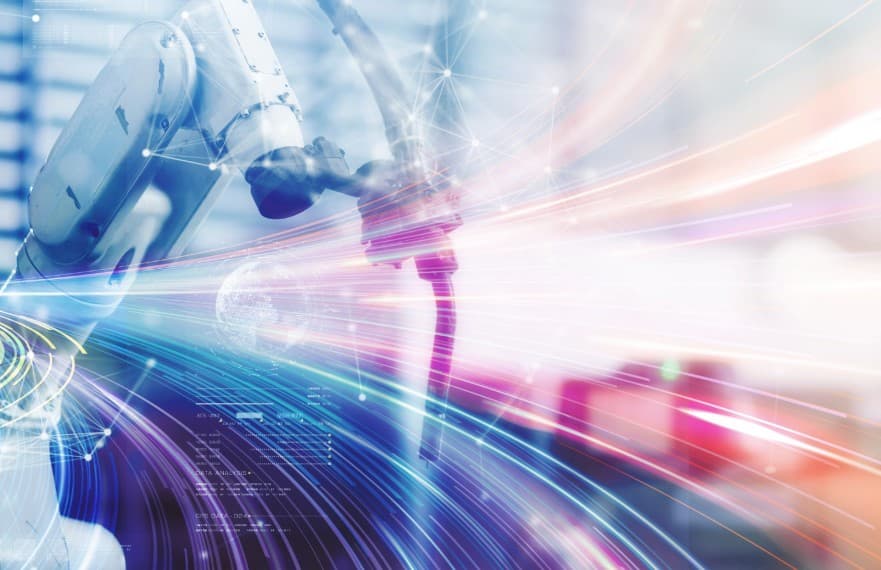 The opportunities around digital manufacturing are as varied and broad as the interpretation of the phrase itself. All too often digital manufacturing is tied to the advent of the newest and brightest technology and the associated hype. The application of robots, automation additive manufacturing, machine learning, and other technology all show great promise. However, the projects associated with those technologies can require major capital investment, acquisition of new knowledge and can be disruptive to current operations.
The benefits of Digital Manufacturing do not have to be limited to big-bang, big-budget revolutionary efforts. There are real digital manufacturing transformation opportunities in the way we manage the factory floor that do and huge capital investment.
The near-term operational goal on the manufacturing floor is simple. Manufacture the right stuff at the right time as optimally as possible. Every day and every shift there are hundreds of decisions made in terms of achieving that goal.
The simplest of all examples is the decision on what to manufacture next. It can't get any more basic than that. Whether it is for an individual machine, an assembly cell, or a full-blown production line there is always the requirement to decide about what is up next. Several data points might contribute to that decision. Let's just simplify it into 3 important sets of information: material availability, equipment/labor status, and the up to date of order priority in context with all the possibilities. This is the information that is critical in making the best possible decisions.
Unfortunately, our legacy systems and approaches often fall short of optimal decisions support. Material status is hidden in a disconnected warehouse system that doesn't readily share live inventory levels. Equipment and active order status wait for paper recording and possible post-shift data entry. These systems provide no interim progress values or potential availability issues. Customer order data and last-minute priorities are locked in spreadsheets that are only updated for Monday morning production meetings. 
What is the impact of making sub-optimal decisions? Wasted resources are expended readying equipment and labor for jobs without the raw material or components necessary to execute. Excessive work-in-process inventory levels accumulate while waiting on resources that are tied up on previous orders. There are daily issues with over or underproduction of orders that are misaligned with the real customer need. The list of negative issues that can result from ineffective decision-making can go on and on. All of these issues are particularly acute and exaggerated with the current supply chain and labor availability challenges.
The idea that better decision-making would benefit the manufacturing enterprise is not new. Every day plant managers are bemoaning the lack of clear and immediate priorities in terms of customer orders. Every day there are floor supervisors expediting material that they had thought was available. 
There are real cases of digital manufacturing efforts happening across manufacturing that are designed specifically to address improved decision-making on the factory floor. QAD has a discrete manufacturing customer in Northern Italy that recently implemented QAD Production Execution. Production Execution is a set of operational extensions of ERP and material management that provides for live collaboration and actionable insights into all of this decision data. Material availability is live. Progress against orders and equipment status is live. Order priorities are updated at the pace of customer changes.
The result is operational and planning systems that are extensions of each other and there is no gap in time or accuracy of the information. Too often the expression "single version of the truth" feels more like an aspirational possibility and not a system capability. In this case, the systems deliver exactly that. It is a single, actionable version of the truth. It is important to remember that the goal isn't this single version of the truth. The goal is better decision-making! 
There are a couple of major takeaways that can be shared from recent conversations with the personnel at this manufacturing enterprise. A quote from the shop floor supervisor is pure manufacturing magic, "This is the first time in 20 years that I believe and trust the information in front of me and it has changed the way we make decisions." Decisions don't have to be based on hedges or gut feel. There is confidence in the data. Decisions do not have to be delayed to crosscheck data validity. Reduced WIP, near-elimination of last-minute expediting, and other significant improvements can all be related to the flow of improved decision-making. 
The second takeaway is that the entire Production Execution project from start-up to go-live took place in Northern Italy during the height of the pandemic and its associated challenges. The investment in system upgrades was modest. The disruption to established manufacturing processes was minor. Not all digital manufacturing projects require a revolution of unfamiliar technology or heroic efforts. Ultimately the decision to apply digital manufacturing to better decision-making might have been the best decision of all.