Digging deep to save our richest resource: water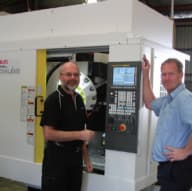 Given the way mankind is depleting the world's resources of groundwater – notably, for more intensive agriculture and horticulture – a group of individuals with expertise in hydrology and hydrogeology are now being thrust into the spotlight.
Hydrology is a discipline related to groundwater, its occurrence, utilisation, testing, and management.
Hydrogeology is the aspect of geology that deals with the distribution and movement of groundwater in the soil and rocks of Earth's crust – commonly in aquifers.
What has this to do with you? Well, your place of work and your home use rather a lot of electricity, and most of that is generated by water flowing through turbines.
You probably drive a car or ute, and a major part of any vehicle is steel – and large volumes of water are required during the mining of ore and coal, and are needed in the steelmaking process.
When the subject of water meters crops up, Joe Average immediately thinks of the device that monitors his domestic water usage for the past month, resulting in a bill from the water supplier.
That is the tip of the iceberg, because water is being monitored at every stage – from evaluating new aquifers to discovering how much water flows into the lake behind a dam – such as the massive Snowy River project – and ensuring that Australia does not duplicate the California experience where farmers have been guilty of depleting the groundwater so fast that seawater is seeping-in to replace it – an ecological disaster in the making.
Without question, accuracy is of paramount importance to hydrologists because, if they get it wrong, the results for agriculture, horticulture, farming, mining, manufacturing, and brewing, could be disastrous.
Therefore, measurement starts with rainfall, and goes all the way through to your factory tap.
So, where do the world's hydrologists get instrumentation that is noted for its accuracy, reliability, and durablity under conditions that range from Australia's desert regions to Brazil's vast rainforests or Europe's mountain ranges?
In many cases, the answer is on the banks of the Georges River on the edge of Sydney.
Hydrological Services is an ISO 900l accredited company that manufactures sophisticated instrumentation for meteorology and hydrology, including specialised devices requested by hydrologists around the world.
The 100% Australian-owned company exports to a host of countries, from the US to the Philippines, from Japan to Brazil.
Its stringent QA regime covers all aspects of manufacture. All phases are completed in-house – design, electronics, software, metalworking, and rigorous testing.
Given the unrelenting pursuit of accuracy, Hydroserv recently decided to retire a long-serving machining centre and replace it with a machine tool that provides high-levels of precision and increases productivity.
The final choice was a Fanuc Robodrill equipped with the latest DDR fourth axis control from Fanuc, and supplied by 600 Machine Tools.
Director and production manager at Hydrological Services, Wayne van Schelven, said: "We have occasionally used the services of Sydney's noted Machine Tool Doctor, Scott Hannen, for maintenance on our existing machines, and asked him about the many machining centres he sees in workshops around NSW.
He recommended a chat with 600 Machine Tools about the Robodrill with the latest Fanuc control, because it looked ideal for our purposes. We do not do any heavy cutting, but wanted easy set-up, rapid tool-changing, and consistent accuracy.
Managing director of Hydrological Services, Joe Caruana, added: "The Fanuc Robodrill proved to be the right choice, and we are fortunate in already having on our team an experienced operator of such sophisticated machine tools.
"We export 80% of our output, and do everything we can to ensure that a hydrologist working in a remote location – such as a mountainous region of northern China – can rely on the instrumentation we provide for such crucial tasks as rainfall or groundwater measurement."
The managing director of 600 Machine Tools, Sydney-based Cliff Purser, said: "The Robodrill has built a reputation for speed, accuracy, and reliability in the workshops of Australia, and the availability of the new DDR control from Fanuc provides a fourth axis that will expand the capability and productivity of many more workshops."
There is a 600 Machine Tools branch or distributor in all of Australia's main centres, offering information on the popular Colchester and Harrison lathes and machining centres, Electrox laser marking systems, YCM and Lagun mills, Meba saws, and the TOS Varnsdorf horizontal borers.
For a demonstration of the Robodrill with a DDR control contact 600 Machine Tools.