DICK SMITH REBORN FROM THE ASHES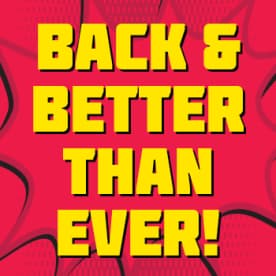 Following an online-only acquisition of the retail giant, the new version of dicksmith.com.au has been launched a month before expected.
Kogan, who acquired the brand and online site in March 2016, have built an online platform designed to work on any device, be it desktop, tablet or mobile.
"We are extremely proud of the speed with which we were able to relaunch the Dick Smith online business," said Executive Director David Shafer.
"Dick Smith's recent history has been disappointing for many Australians, but for millions of us it is an iconic brand we all know and love. We will work hard to restore the faith Australians have put into the Dick Smith brand for almost 50 years."
Kogan also claims that the 10 years of their online retail experience are a strong supporting factor for the Dick Smith online brand, ensuring they can continue the legacy of comprehensive customer support laid down over the past decades.
Some commentators have expressed concerns about Kogan.com's ownership of the iconic brand, but so far, they remain unfounded. Dick Smith continues to be Australian-based, boasts a leading product range, and does not compromise on quality.
The fate of the physical Dick Smith stores still appears to be up in the air, but if the online brand sees resurgence in popularity who knows what the future may hold?