DEVICE SERVER PUTS SERIAL INTERFACES ON THE NET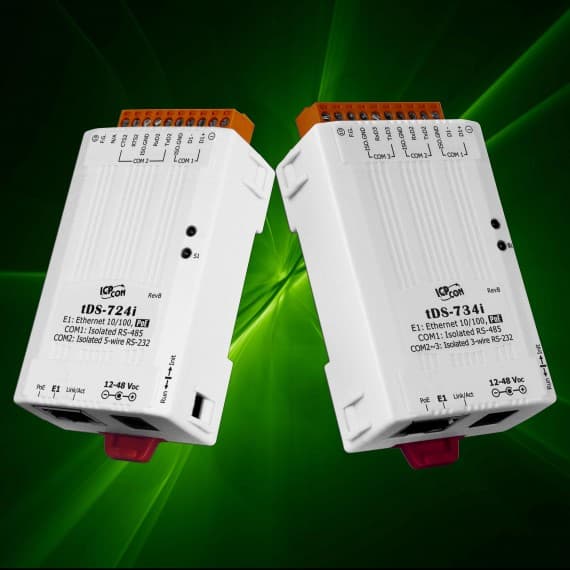 New from ICP Electronics Australia the tDS-724i/734i is a serial-to-Ethernet device server that can be used to add Ethernet and Internet connectivity to any RS-232/485 device. Not only does this eliminate the cable length limitation of serial communications, it enables easy remote control over any Ethernet network.
The VxComm driver/utility supports the most popular operating system in the world, including 32 and 64bit Windows. The utility provides an easy configuration interface that can be used to quickly create and map virtual COM ports to one or several tDS-700 series modules. In addition, the utility contains a built-in terminal program, so users can send and receive commands and/or data via the terminal program for basic testing.
By using the VxComm Driver/Utility, the built-in COM port of the tDS-724i/734i can be virtualised to a standard PC COM port in Windows. Most serial devices don't have network ports; tDS-724i/734i turns those devices being able to be connected to the network. Therefore, users can transparently access or monitor serial devices over the Internet/Ethernet without software modification.
The device also adds 3000V DC isolation and 4kV ESD protection to protect modules and equipment from the sudden and momentary electric current.
ICP Electronics Australia
02 9457 6011
www.icp-australia.com.au