DEVELOPMENT TOOLS LINK PROJECTS WITH THE REAL WORLD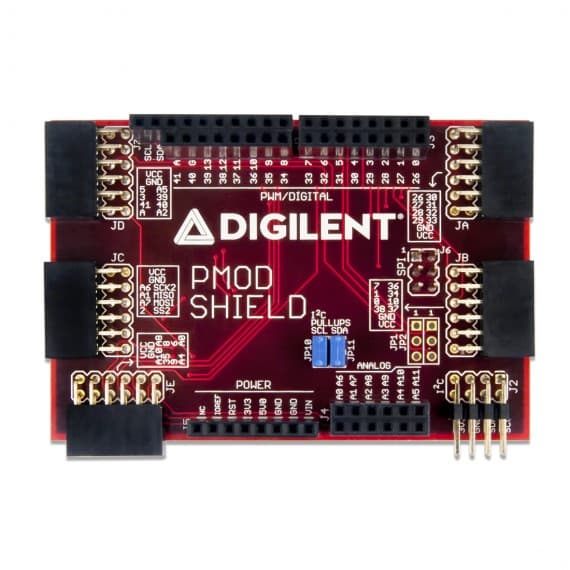 A new range of development tools from RS Components aim to help developers build the bridge between their systems and the real world. The range of peripheral modules (or Pmods) and shields from Digilent make it easier to add capabilities such as wireless communications and a wide range of sensors to single board computer designs.
Compatible with the Arduino R3 footprint, the chipKit Pmod shield enables users to connect to more than 80 peripheral modules, augmenting the capabilities of system boards and thereby extending the functionality of designs and the range of possible applications.
The shield has five 2x6 Digilent Pmod connectors, one 2x4 I²C connector and optional pull-up resistors for the I²C bus. This is complemented by an I²C port expander and adapter board for the Arduino Uno development kit. This provides up to 19 additional general-purpose I/O pins from a serial I²C bus connection.
Other Digilent devices include development kits, development boards, logic analysers, video and display devices, a 128 x 32pixel mono OLED display; an I2S digital-to-stereo audio output, and a range of sensor modules for measuring current, humidity and temperature.
RS Components
1300 656636
au.rs-online.com