DEVELOPMENT KIT IS QUICK START FOR PRESSURE MEASUREMENT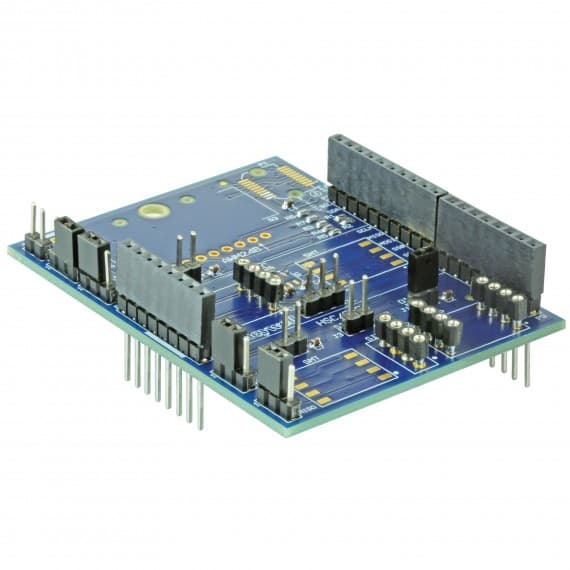 A new development kit from RS Components allows designers to check out Honeywell pressure sensors without having to write code in advance. The Honeywell SEK001 sensor board allows developers to start testing and prototyping right away.
Ideal for sensor demonstration, testing and evaluation purposes, the SEK001 is essentially an Arduino shield board that interfaces the chosen sensor to an Arduino Uno (Rev3) microcontroller board. The sensor can be mounted directly on the SEK001 board, or connected via leads (enabling the sensor to be tested in adverse environments), or in a prototype product for proof-of-concept testing.
The kit combines the evaluation board with five jumpers that are preconfigured to evaluate the onboard Honeywell HSC differential pressure sensor. The SEK001 also has sockets to receive Honeywell's TruStability HSC and SSC series pressure sensors, which come with either I2C or SPI digital outputs, as well as the new TruStability RSC series of high resolution pressure sensors.
Free-to-download Honeywell software controls the Arduino Uno board and takes readings from the sensor under evaluation. Sensor measurements can be displayed on a PC and saved for further analysis.
The Honeywell SEK001 Arduino shield sensor evaluation kit is available now from RS Components.
RS Components
1300 656636
au.rs-online.com