DEV KIT CONNECTS WITH THE IOT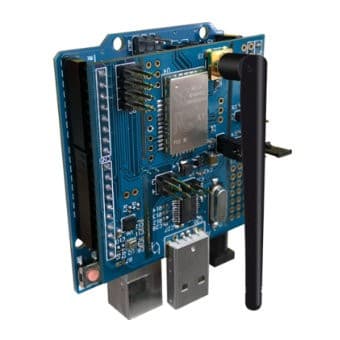 Thinxtra has come up with a development kit that it claims offers an easy way for companies to exploit the Internet of Things via the global Sigfox nextwork. The Thinxtra Xkit devkit delivers a full suite of hardware, software and accessories to help anyone to set up an IoT solution, even with very little hardware experience.
Sigfox is the world's leading provider of connectivity for the IoT. The company has built a global low-power network to connect billions of devices to the Internet.
The Xkit supports multiple hardware development platforms to allow its use by people with varying levels of technical skills. It comes with an Arduino Uno R3 board clone, but can also be used with boards from semiconductor vendors such as  STM, Freescale and Microchip.
Central to the kit is the Thinxtra Shield, which includes sensors for temperature, pressure, light, shock and 3D acceleration. This can be connected with Raspberry Pi, PC and Mac platforms.
According to Renald Gallis, VP Marketing and Ecosystem at Thinxtra: "We realised early in the game that the best way to support the ecosystem is by creating a truly low cost, versatile and powerful development kit. This aligns with the Sigfox value proposition: low cost, simple and streamlined connectivity.
"The simplicity is further enhanced via our easy 4-step set up process which allows users to register online and get immediate access to a year of free Sigfox connectivity."
Thinxtra
www.thinxtra.com