Published 21-01-2021
| Article appears in November 2020 Issue
Destination India - a three fold increase for our exports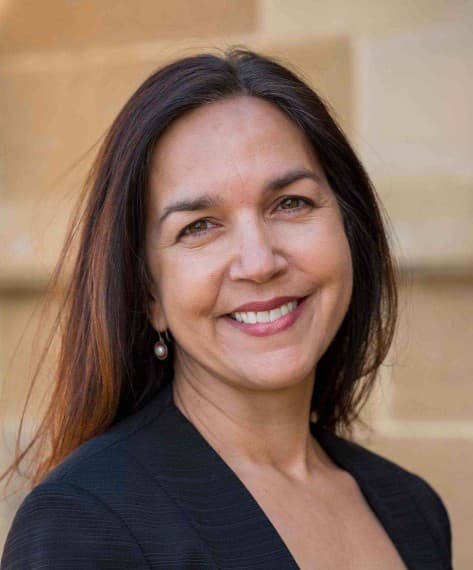 The growth of India over the next 15 years will see opportunities for Australian manufacturers increase three-fold, with the potential for the nation to rise from Australia's eight-biggest trading partner to one of our top three export markets.
The blueprint for this transformation is contained in the India Economic Strategy to 2035, compiled by former Department of Foreign Affairs and Trade secretary Peter Varghese and endorsed by the Morrison government.
The target set out in the report would see Australian exports to India grow from $14.9 billion in 2017 to around $45 billion, and outward Australian investment to India rise from $10.3 billion to more than the $100 billion mark, reflecting a transformational expansion of the relationship.
Mr Varghese recommends that Australia should strive by 2035 to lift India into our top three export markets, to make India the third largest destination in Asia for Australian outward investment, and to bring India into the inner circle of Australia's strategic partnerships 
Prime Minister Scott Morrison intends to strengthen Australia's trade relationship with India, which was the subject of discussion in a virtual summit with Indian Prime Minister Narendra Modi at which both leaders pledged to further develop bilateral relationships.
The expansion of our trade relationship with India comes a at a critical time for Australia exporters, with China – the recipient of 32.7 per cent of Australian exports last year- applying aggressive trade practices on Australian products and produce.
While India would not surmount China in terms of its economic dominance, its rapid growth, as well as the opportunities emerging post-Brexit from CANZUK- a free trade organisation with Canada, Australia, New Zealand and the United Kingdom as members – represent fresh avenues for Australian products.
There is also the Regional Comprehensive Economic Partnership agreement signed by Mr Morrison on November 15, which includes Japan, China and South Korea. However it changes little as Australia already has free trade agreements with each member country. It will also not stem aggressive trade policies.
India is not a signatory, which leaves it open to an expansion of bilateral deals.
As Mr Varghese points out in this report, India's scale is extraordinary.
"By 2025, one-fifth of the world's working age population will be Indian. By 2030 there will be over 850 million Internet users in India. By 2035 India's five largest cities will have economies of comparable size to middle income countries today," he wrote.
" The opportunities however will not fall into our lap. They require a sharper national focus on India by government, an unambiguous commitment by Australian business and a deeper understanding by both government and business of the magnitude of what is unfolding in an Indian market place which will only get more crowded.
"They will also require an approach to the investment relationship with India that markedly differs from the trajectory of Australian investment in most other Asian markets."
To help develop the opportunities, The Department of Foreign Affairs and Trade has expanded the Australia India Council with the appointment in September of former Tasmanian senator Lisa Singh and businessman and former Test cricketer Matthew Hayden.
Mr Hayden is also a board member for the Institute for Australia India Engagement for two years.
He believes it is time for Australia to get down to understanding India's culture to make the most of market opportunities under the India Economic Strategy 
"The advocacy work of the council will be crucial to help develop this and to strengthen business links and trade investment growth," Mr Hayden says.
"We are at an important phase of that relationship."
Ms Singh says the India Economic Strategy set ambitious targets of increasing Australian investment to grow 10-fold across 10 key sectors and 10 states in India.
"There is already a lot for a roadmap for Australia to build on its continuing relationship with India," she says.
"The Australia India Council will help create awareness about opportunities for partnerships between Australia and India that will promote high quality program and establish innovative and sustainable strategies for the future."
As well as the Australia India Council, there is Australia India Business Council which has an ongoing business relationship with DFAT's Austrade as well as bodies such as the Australian Manufacturing Growth Centre.
 Long-standing AIBC member Vish Viswanathan says the body aims to forge business to business collaborations in manufacturing, using bilateral technologies for the business partnership.
 "We both can offer business values for both sides, supported by financial investment on either side and use of capabilities from both our global markets," Mr Viswanathan says.
Australian companies have also benefited from the Make in India campaign launched by Mr Modi in 2014, of which Mr Viswanathan is the Australian chair. The Indian Prime Minister's plan was to sell to every country in the world, but manufacture in India. The campaign has been supported by at least 25 business sectors in the country.
Business partnerships were explored in automobiles, chemicals, IT, pharmaceuticals, manufacturing, machinery, food processing, agribusiness and services infrastructure; allowing  100 per cent direct foreign investment in most of these sectors.
The Tata-BlueScope Steel venture with several branches in India is one success story in manufacturing. Another is the Australian aviation manufacturer Ferroscope, which makes precision engineering aircraft parts for Boeing and Lockheed Martin, also with plants in India.