Despite tough times manufacturers remain optimistic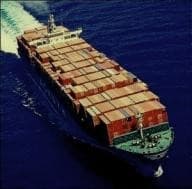 Manufacturers are optimistic about the potential for profit growth in the sector, according to new industry data.
The most recent DHL Export Barometer surveyed about 700 businesses of all sizes across agriculture, mining, services and manufacturing.
Manufacturers profit expectations were the highest of all sectors surveyed, with 52 percent expecting export profits to increase, compared with 42 per cent of mining exporters.
The data is further evidence of an improved mood within the manufacturing industry.
Surprisingly, not all those surveyed want a lower Australian dollar.
Of those surveyed, 22 per cent wanted an Australian dollar above parity, 24 per would like parity, 21 per cent would like a rate of US90c and 33 per cent wanted US80c or below.
Most exporters would prefer stability.
And more exporters have turned to importing over the past few years due to the surge in the value of the Australian dollar, the survey found.
With the exporting market still under intense pressure, many have dumped or frozen export plans.
The 2013 DHL Export Barometer reveals that 74 percent of exporters have turned to importing – a huge increase from just 35 percent in 2011.
But the recent significant drop in the value of the dollar will now assist exporters, especially if they have added imports as another revenue stream.
The report found that farming and domestic tourism have been particularly hard hit by the strong dollar.
The report shows agricultural exporters are focusing on China, while manufacturing businesses are exporting to the Middle East and South and Central America. Mining businesses are shipping to Korea.
To combat the dollar, 34 percent of companies said they investigated new markets and 33 percent said they "refined their offering."