DESIGNER CHALLENGES AND CHAMPIONS SMARTER WAYS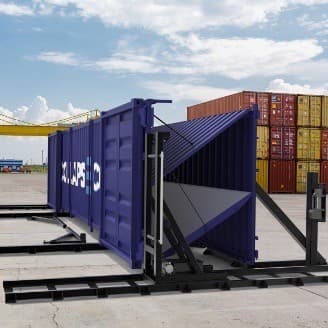 At the 2019 Australian Good Design Awards, Sydney product designer and developer Tiller Design demonstrated what its philosophy of Challenging and Championing Smarter Ways really means. It gained seven Good Design Awards across the three of the most highly contested categories, including best in category for its work for Blueline Bubblers, a drinking fountain with an integrated bottle filler, designed to encourage school children to enjoy drinking more water and maintain good hydration levels to assist with their learning.
The Australian Good Design Awards are Australia's most prestigious international Awards for design and innovation. This year they attracted close to 700 entries from across the globe. The awards were presented to Tiller Design and their clients at the 61st annual Good Design Awards ceremony, held at the Star Casino Sydney.
"Robert and his team are stalwarts of Australian design ability and capabilities," Good Design Australia CEO Dr Brandon Gien said. "Across technology, health, business, the environment and lifestyle they have a reputation for championing better approaches and outcomes."
For over 20 years Tiller Design have continuously challenged themselves and their clients on how products are designed and work.
"I am immensely proud of our team tonight, we're designers, thinkers and creators who have purposely stayed tight and agile to deliver big results, as these awards prove," Tiller Design Founding Director Robert Tiller said. "Likewise, our clients with whom we work collaboratively to co-design and engineer significantly better solutions and true success."
Tiller Designs' other awards were for a blood glucose meter and an end-to-end orthotic treatment technology (Medical and Scientific); a semi-automated collapsible shipping container, an integrated multi-functional high-speed communication solution for deep mining and tunnelling environments, and an intelligent payment and revenue assurance system (Commercial and Industrial); and an IoT motorised shutter system for the home, customisable and controlled via an app (Hardware and Building, as well as the water fountain).
Tiller Design
02 9818 5251
www.tillerdesign.com/