DESIGN COMMUNITY LAUNCHES ART-THEMED CHALLENGE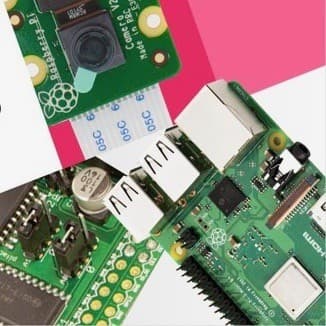 element14.com, the world's largest electronic design community, has launched the 'Pi-Casso' design challenge, encouraging its members to think outside the frame and create digital artworks that showcase the versatility of the Raspberry Pi 3 Model B+, either by using the computing power of Pi as the brains of their work or by using it to improve the aesthetics of their surroundings.
"The world's most famous artists from Van Gogh to Picasso broke barriers and created artwork that made a profound impact on the world, and our community members are creating groundbreaking designs every day that impact the world around them too," says Dianne Kibbey, Global Head of Community and Social Media for the element14 Community. "With a focus on electronic designs and a product as versatile as Raspberry Pi as the centerpiece for this challenge, there's no limit to what our community can accomplish."
Designers can apply to participate in Pi-Casso until 28th February by submitting their proposal online. On 8th March, up to 15 challengers will be notified and given a new Raspberry Pi 3 Model B+, a PiFace Digital 2 and a Raspberry Pi Camera V2 to build their design, but are only required to use Raspberry Pi in their design.
They will then have about 15 weeks to build their projects and write 10 blog posts sharing their progress with the element14 Community. Entries will be judged by a panel from the Raspberry Pi Foundation, the element14 Community and others on originality, innovation and technical merit, and the winners will be announced in early June.
First prize is an MJI Mavic 2 Pro videography drone, and second prize a Nikon D3500 DSLR with lenses and a lighting kit, and all challenge finishers will receive a Raspberry Pi Arcade Kit to help turn their Raspberry Pi into a miniature arcade cabinet.
element14
1300 361 005
au.element14.com