DEMATIC'S INNOVATIVE SOLUTION FOR MEAT PROCESSING INDUSTRY
12-05-2015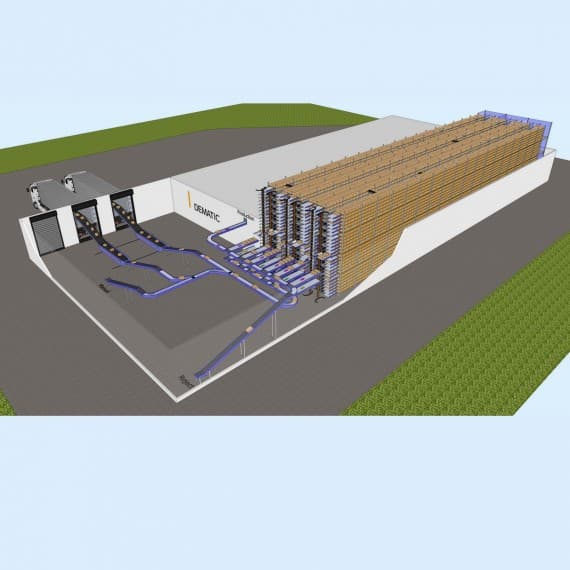 Dematic, a supplier of logistics systems for the factory, warehouse and distribution centre, has launched a new Meat Buffer storage and handling solution for Australia's meat processing industry.
While traditional meat shipping processes involve manual handling, increasing the potential for error and product damage, Dematic's Meat Buffer is a high performance, accurate, safe and cost-effective automated order fulfilment and despatch processing solution.
Based on Dematic's highly successful Multishuttle Automated Storage and Retrieval System, the Meat Buffer solution limits labour intensive manual handling, as well as offering unlimited order assembly flexibility.
The solution can pick multiple SKUs concurrently within a single aisle, increasing system throughput and improving access to stock required for orders.
"Australia is the world's largest exporter of red meat and livestock," said David Rubie, Dematic's Manager of Food & Beverage.
"In 2014 the country produced a record figure of more than 2.5 million cwt of beef and exported to more than 100 countries.
"While many Australian meat processors have invested in automating the processing of meat, a high number of distribution and despatch processes remain highly labour-intensive and inefficient.
"Dematic's Meat Buffer solution enables local meat processors to get their products ready for export markets in the right condition and at the right time."
Utilising Dematic's iQ performance optimising software, the Meat Buffer solution provides full track and trace capabilities for every single carton of every individual SKU.
Dematic's Meat Buffer solution eliminates a large number of potential occupational health and safety hazards associated with the manual handling of heavy cartons weighing up to 27kg, and errors associated with incorrect picking.
The Meat Buffer solution can be designed to fit within virtually any space and can be easily scaled up with the addition of extra aisles or by increasing the height or length of the system. This provides future flexibility and reducing initial investment, and building/leasing costs.
Another key advantage is that the solution comes pre-configured and requires little customisation, which reduces costs and means installation, start-up and return on investment (ROI) is rapid.
Dematic
Ph: 02 9486 5555