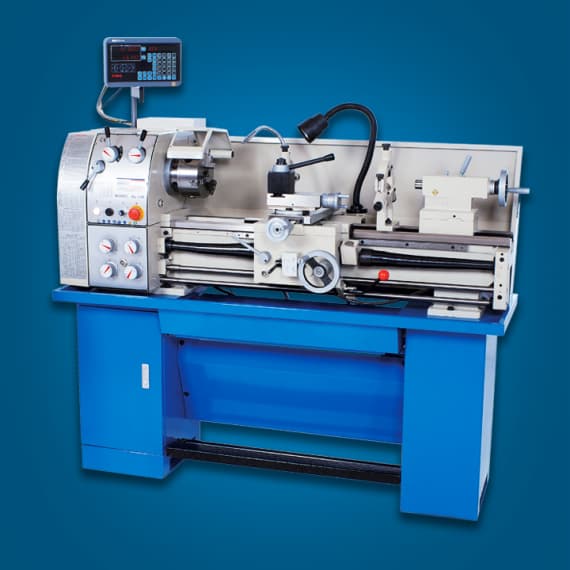 Anyone looking for a high-specification, floor-standing, heavy-duty metal turning lathe would do well to consider the Hafco Metalmaster AL-336D Deluxe centre lathe from Hare and Forbes.
Featuring a precision-ground induction-hardened bed, a fully gear-driven spindle with 18 speeds ranging between 65 and 1810 RPM, this machine is ideal for general maintenance and small production workshops and even the keen model engineer.
It has a generous turning capacity of 900mm between centres and 300mm swing over bed, which can be expanded to 450mm by removing the gap bed-way.
It also has a large 38mm spindle bore, right through the headstock, and a quick-change tool post with four holders.
Its 2 horsepower motor runs from a single-phase 240-volt supply, and only draws 10 amps, and accuracy is ensured thanks to the inclusion of a two-axis digital readout.
Other features included in this cost-effective all-rounder include three- and four-jaw chucks, faceplate, dead centres, steadies, leadscrew covers, a work light, a foot brake, splash tray and stand.
Hare and Forbes Machineryhouse
www.machineryhouse.com.au