A DELICATE APPROACH TO RESTORING CONTROL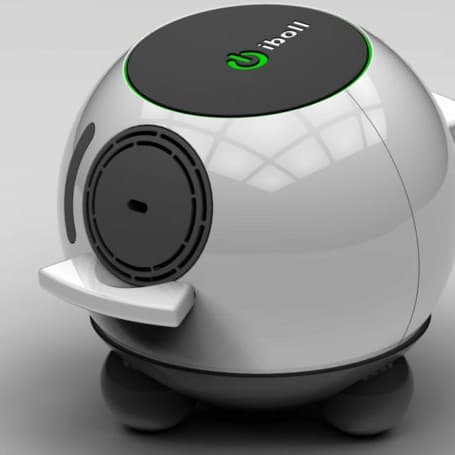 An Australian startup programme is aiming to tackle lifestyle problems caused by fine motor control issues, an ever-pervasive ailment that dramatically impacts quality-of-life. 
Their solution is a hand controller designed to help people with dexterity issues perform daily household functions: the i-boll.
The i-boll, roughly the size of a junior soccer ball, links to a smartphone app to connect with other devices and uses the smartphone's built-in accelerometer to track movement.
The wireless device is operated with two hands and aims to help people living with cerebral palsy, arthritis, those recovering from a stroke and the elderly to operate smart devices and household appliances.
Designed in a collaboration between Flinders University, University of South Australia and the Women's and Children's Hospital in Adelaide, the project has involved biomedical engineers, industrial designers, neuroscientists, paediatricians, occupational therapists, physiotherapists and rehabilitation experts,
In December, a licensing deal was reached for the i-boll to be commercialised by disabilities support provider Novita.
It will be a flagship technology for the not -for-profit organisation's assistive technology division. The first units are expected to be on the shelf in 2019.
Lead researcher David Hobbs said testing was underway with a number of focus groups to determine the best functionality for i-boll.
He said the device could potentially be used as a smart remote for tasks ranging from switching on lights, starting the microwave, using computers or watching TV provided that the devices were compatible and connected via Wi-fi or Bluetooth.
"It is actually a way to control what people want to control," the Flinders University researcher said.
"It's about giving people another way of accessing something that they might not be able to do at the moment."
"It could be how they control their TV, it could be the way they control their computer because they lack fine finger control due to ageing or other impairments."
Hobbs said the designers had also built in technological longevity, so the i-boll would interface with future versions of mobile devices.
"The i-boll connects with most mobile smart devices that users are already familiar with, making it both highly accessible and cost effective," he said.
Hobbs said there had already been interest in the project from Singapore, Canada, New Zealand, the United Kingdom and the United States.