DEFLECTION ELBOWS SMOOTH THE WAY FOR PNEUMATIC CONVEYORS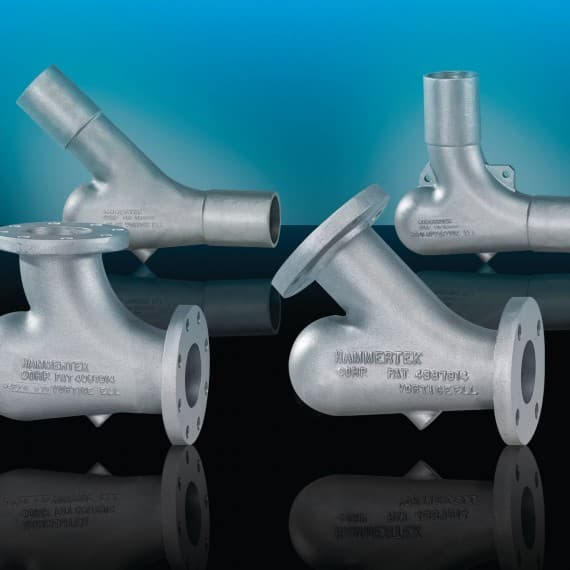 HammerTek Smart Elbow deflection elbows for pneumatic conveying systems are now available in Australia from Flexicon.
Available with both 45 and 90-degree deflections, each elbow has a spherical chamber that protrudes partially beyond the intended stream. This causes a ball of material suspended in air to rotate, gently deflecting incoming material around the bend without impacting the elbow wall or generating heat.
This smoother path avoids the elbow wear, material degradation, melting/streamers and build-up associated with conveyed material impacting the wall of conventional sweep elbows and plugged tees.
Engineered for use in both dilute- and dense-phase pneumatic conveying, the elbows are available in cast iron, carbon steel, aluminium, stainless steel and special alloys with flanged and socket weld ends.
Sizes cover schedule 10 and schedule 80 pipe diameters from 32 to 457mm.
HammerTek is offering free trials to all new Australian customers to get acquainted with the new technology risk-free.
HammerTek Australia
07 3360 8580
www.HammerTek.com.au