DEFENCE WHITE PAPER A BOOST FOR MANUFACTURING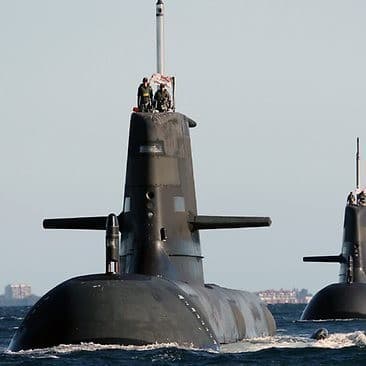 The federal government's recently released Defence White Paper provides a massive opportunity to re-tool Australia's manufacturing sector, says the Australian Advanced Manufacturing Council (AAMC).
AAMC Chairman John Pollaers says the future submarine program and naval shipbuilding projects will enable Australia to reach the highest levels of digital manufacturing capability.
"By building strategic capability, Australia has the chance to upskill and sustain its own defence and broader advanced manufacturing industry, providing value for money as well as a more secure future for Australia – in every sense of that word," Mr Pollaers said. 
The Government's commitment to continuous build programs and to maximising Australian industry involvement in the construction of 12 future submarines complemented and leveraged the recently announced National Innovation and Science Agenda.  
"The Defence industry commitment will see high value employment opportunities for Australian talent," Mr Pollaers said.
The AAMC has strongly supported the establishment of a Centre for Defence Industry Capability.
Mr Pollaers said its test would be how well it would drive collaboration between industry and defence research.
"The idea of a Centre of Defence Industry Capability is a good one," he said. "It should enable pre-competitive private-public partnerships in Research and Development – and strengthen pathways to commercialisation of that research - rather than just offering business information and other support services," he said.
"The Defence industry has all the hallmarks for accelerating Australia's technology development and diffusion – factors like interoperability of manufacturing hardware and software, trust across the supply chain, and advanced workforce skills at all levels.
"These are the markers for success of advanced manufacturing more broadly. Ramping up these capabilities will position Australia strongly in global supply chains and provide stability and prosperity for the future."
Australian Industry Group chief executive Innes Willox said the White Paper offers Australia's defence industry a higher degree of certainty to meet its many operational challenges.
"Re-affirmation of the government's commitment to a continuous naval shipbuilding industry – based in Adelaide but with work spread across the country – along with a similar rolling program of local build of 12 new submarines makes considerable sense."
Mr Willox said the government's plan provides a much-needed and necessary opportunity to grow a stable, long-term skilled naval build and sustainment workforce across the nation. 
"This aims to overcome the 'stop start' program experience over the past 20 years which has seen a major reduction in this important strategic asset."