Guest Editorial, Industry Politics
| Article appears in February 2021 Issue
DEFENCE MUST REDUCE OUR RELIANCE ON OVERSEAS MANUFACTURING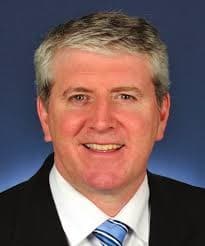 Since I last wrote for Industry Update Manufacturing Magazine there have been some significant changes to my role within the Federal Labor Party. 
In January I changed portfolios to become the Shadow Minister for Defence and Ed Husic has now become the Shadow Minister for Industry and Innovation. 
This is a great fit for Mr Husic who has a long-held interest in technology and science and has been vocal about the need for Australia to think ahead about the impact of technology on business, jobs and communities. I know he will be a fantastic champion for Australian manufacturing.
Even though I have changed portfolios I am very pleased to be able to transfer my knowledge and experience with Australian manufacturing to the defence industry, one of the largest industry sectors in Australia. There are currently over 3,000 business already working in the Australian defence industry. 
In my new role I will advocate for Australian industry content within defence, along with my colleague Matt Keogh the Shadow Minister for Defence Industry, to ensure the Government implements contractual requirements that compel defence prime companies to do defence industry work here in Australia and work with local companies. 
The Australian Government is spending $270 billion on defence procurement and we need to maximise the local component of that spend.  
We are committed to ensuring major defence project contracts and procurements contain measurable, enforceable, audited and transparent Australian industry content requirements. 
We know the Morrison Government has broken its promises on local content and does not have a serious plan for Australian defence industry, and for this we must hold them to account.
Through COVID-19 we have seen the need for Australia to become not only more self-reliant, but also more ambitious to protect and promote our interests in the world. As an island nation, it is important that Australian defence manufacturing becomes more self-sufficient. 
Labor wants to ensure that our defence industry has the local content to increase our sovereign capability and reduce our reliance on overseas manufacturing.
To build this sovereign capability, Australian businesses need a fair go at winning defence contracts. We want to see local manufacturers have access to these contracts and be a part of the Australian defence industry supply chain.
When we talk about Australian industry content this is more than just about creating local jobs and an opportunity for Australian businesses to be a part of the local supply chain for assets being built here in Australia, it is also the ability to be a part of a global supply chain. 
We want to see an Australian defence industry that is building our own sovereign capabilities with the capacity to not only deliver the best for the Australian defence force, but also exporting Australian products to the world. 
I want to see our local manufacturers provided opportunities to not just supply our local defence market, but also the international market, and to build our export opportunities.
We know there are limitations with some Australian manufacturing competing with lower cost nations. However, I believe it is in the advanced manufacturing sector where Australia can not only compete, but outperform other countries. 
To do that we need to see a serious commitment to workforce development, making sure we have the right people with the right knowledge. Defence has a series of long term projects, such as our Future Submarine program, that needs long term thinking with workforce skills and training. We need a significant workforce not just in the skilled trades but with advanced technical knowhow and capability. 
Labor will work constructively with the Government and provide bipartisan support to efforts to ensure Australia has robust defence resilience. 
But when they fail to offer the promised local content, fail to prepare our workforce for the future or fail to deliver projects on time or on budget we will hold them to account.