IN DEFENCE OF MANUFACTURING
21-08-2017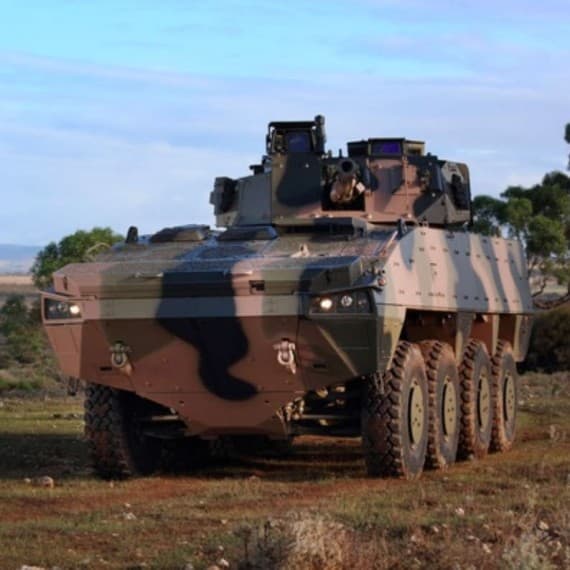 The AMV35 could be built on the site of a former Holden factory in Melbourne
As Australia's automotive assembly operations continue their planned run-down, one sector that is putting itself forward to soften the blow is the defence manufacturing sector.
In his keynote address to the recent Australian Business Defence Industry Sovereignty Forum, Defence Industry Minister Christopher Pyne said: "This Government is putting Australian industry and Australian workers front and foremost in our defence procurement plans.
"There will be opportunities for Australian industry involvement and Australian jobs far broader than those covered by sovereign industrial capabilities.
"The Government's forthcoming Defence Industrial Capability Plan, our Defence Export Strategy and the range of initiatives we have already put in place – not to mention the size, scope and scale of our Naval Shipbuilding Plan – will provide unprecedented opportunities for Australian industry and Australian workers to contribute to our nation's future security," said Pyne.
Among projects already started, the $50 billion investment in Australia's Future Submarine Programme will directly create and sustain around 1100 jobs and a further 1700 jobs through the supply chain. And the Future Frigate Programme will directly create more than 2500 jobs and, according to Minister Pyne, "will form the backbone of Australia's future surface shipbuilding industry."
With the Federal Government committed to investments that will increase Australia's defence manufacturing capabilities to the extent that the industry can become an export earner, such is the potential for on-going business that the states are finding themselves pitted against each other.
Take, for example, the impending $5 billion contract to replace the Army's Australian Light Armoured Vehicle. The two leading contenders are the BAE Systems AMV35 and the Rheinmetall Defence Boxer CRV, and each bid has the backing of a state government.
Rheinmetall intends to build its vehicles in Queensland, and is receiving support both from the state government and local federal politicians. But it is the Victoria-backed BAE Systems bid that is receiving more publicity – and financial support.
Importantly, the plan is to build a new assembly works at Fishermans Bend, the 37-hectare former Holden manufacturing site, purchased last year by the Victorian Government for $130 million with plans to turn it into a hub for high-end industries.
And Victoria's Industry and Employment Minister Wade Noonan claims the contract could lead to the creation of up to 2000 jobs, thereby helping at least some of those who have lost employment in the car manufacturing sector.
Shadow Minister for Innovation, Industry, Science and Research, Senator Kim Carr, reckons that defence manufacturing is an ideal growth area: "Australia has a long history of quality defence manufacturing," he says.
"The Bushmaster is a notable example. It has served Australia's soldiers well in the conflicts of the past 20 years as one of the world's best-protected mobility vehicles. But the Bushmaster is approaching the end of its useful life and the ADF must choose a successor."
"It is in the national interest that the new armoured vehicles will be built in Australia too, " he adds. "Australia needs a defence industry plan to ensure that this is done properly." But Carr warns: "These strategically vital industries should not be used as bargaining chips to buy votes."
However, government sponsored expansion of the Australian defence industry is not universally welcome. Australian Greens industry spokesperson Senator Lee Rhiannon says: "The defence sector compensating for depressed activity elsewhere demonstrates that the government can intervene to support jobs and investment.
"The question is then what sort of activity the government should be supporting; should it be the development and export of machines of war?
"Surely it would be better to support jobs and investment in productive, socially useful areas like renewable energy and public transport.
"An innovative manufacturing sector providing thousands of secure, well-paid jobs will go a long way to overcoming the challenges our country faces," says Senator Rhiannon.