DEFENCE ELECTRONICS COMPANY TARGETS COMMERCIAL EXPANSION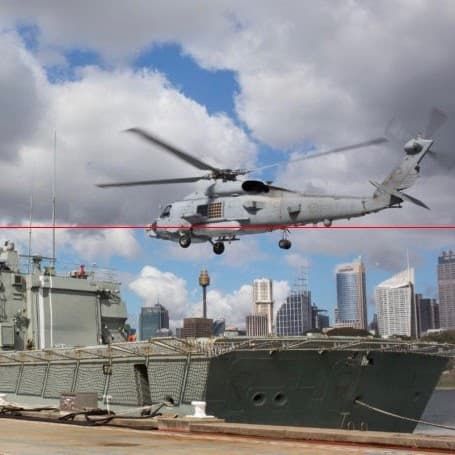 To fast-track its commercial expansion, South Australian electronic warfare company DEWC Systems has acquired local electronics engineers Associated Electronic Services (AES).
DEWC Systems Director and CEO Ian Spencer and AES Managing Director Bruce Lobb signed the acquisition agreement earlier this month. Lobb will become chief engineer for the DEWC group of companies and bring four of his five staff with him, which will take the group's workforce up to about 35.
The deal will give DEWC Systems the facilities, tools and personnel it needs to move from being a service provider for other companies to being a producer of its own innovative hardware and software products. This will enable it to progress its leading role in the Miniaturised Orbital Electronic Sensor System (MOESS) project, which is moving from the research phase to design and prototyping.
AES started in 1979 and has provided innovative solutions to engineering problems across the agricultural, medical, avionics and defence industries. Its defence projects have included the Jindalee radar, WedgeTail, Echidna, Collins class submarines and Anzac frigates for the New Zealand Navy.
DEWC started in 2011 as a consultancy company and has grown into three separate companies: DEWC Services and DEWC Systems, which specialise in the development and delivery of innovative warfare-related technologies, and DEWC T&E, which focuses on training and education.
DEWC Systems was formed in 2018 to enhance defence capability and help build the defence industry within South Australia, and is based at Mawson Lakes in Adelaide's northern suburbs.
In November it received a $150,000 Defence Innovation Partnership grant to lead phase one of the MOESS project in collaboration with the Department of Defence's Defence Science Technology Group, the University of Adelaide, Flinders University and the University of South Australia.
Spencer says the acquisition is a "real turning point" for DEWC Systems.
"We were on a path of development that needed to be rapid but it was slower than what we would have liked," he says. "By bringing AES into the fold we've become the fully capable company that we'd set out to be.
"Now the research phase of MOESS is coming to an end, in the next couple of months we'll start moving into the design and prototyping, which is when we'll start leveraging off their skills. There are a number of other jobs and projects we're working on and aiming for that will require us to use these new skills as well."
Lobb says he is thankful for the opportunity to be part of the DEWC group and is "more happy than sad" about what is in some ways the end of AES in its 40th year.
"By coming to DEWC I am more than confident that it's going to be a quantum leap forward because they have the upper level that I didn't have but it's also a chance to help enhance DEWC's capability," he says.
DEWC Systems
0479 133 392
www.dewc.com/