DEEP CYCLE BATTERIES MINIMISE CRITICAL EQUIPMENT DOWNTIME
28-06-2017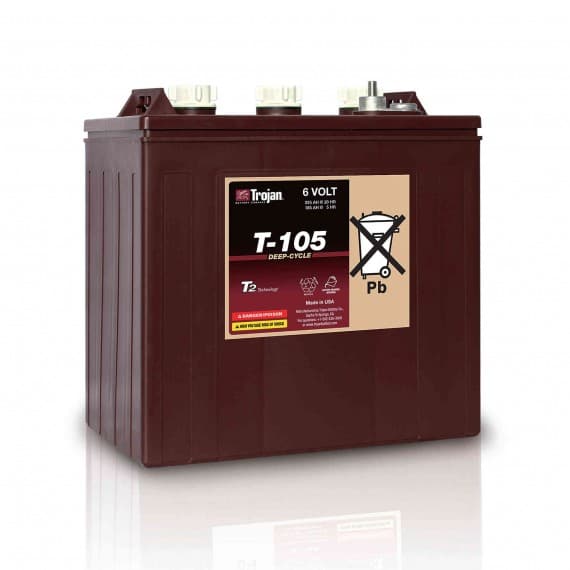 In an industry where unexpected downtime can be costly, a reliable source of power is extremely important. Since 1925, Trojan Battery Company has been the world's leading manufacturer of deep-cycle batteries, delivering reliable power for the most demanding equipment, operating in the harshest conditions.
Today's access equipment users and facilities maintenance management teams face a multitude of challenges. From maintenance backlogs, and balancing maintenance budgets to limited staff, lack of time to complete work and increasing environmental regulations. The last thing anyone should need to worry about is the performance of the battery in these machines.
Trojan deep-cycle batteries provide all types of industrial equipment with reliable performance and more productive hours on the job. With more than 90 years of experience in the battery industry, Trojan delivers the world's most powerful and durable deep-cycle batteries for use in access and floor machine equipment, providing rugged durability, long life and consistent performance day in and day out.
Trojan batteries feature the proprietary Maxguard T2 Separator and exclusive Alpha Plus Paste with T2 Technology, which provide increased battery life, extended run time and decreased maintenance.
Durability, reliability and performance mean fewer hours of unplanned downtime and more productive hours on the job!
The Trojan AC Series is specifically designed for floor machine and aerial work platform applications. And selected models are available in extra-durable Polyon cases for heavy service applications.
Trojan boasts the broadest portfolio of deep-cycle flooded and maintenance-free AGM and gel batteries enabling industrial equipment to operate at peak levels of performance in even the harshest conditions or most challenging locations. After all, maximum uninterrupted time on the job means more profits for the user.
Enirgi Power Storage is the Trojan Master Distributor in Australia and New Zealand.
Enirgi Power Storage
1300 783 879
enirgipower.com.au