Published 21-05-2019
| Article appears in June 2019 Issue
DEDICATED RADIO NETWORK KEEPS TRACK OF INDUSTRIAL GAS LEVELS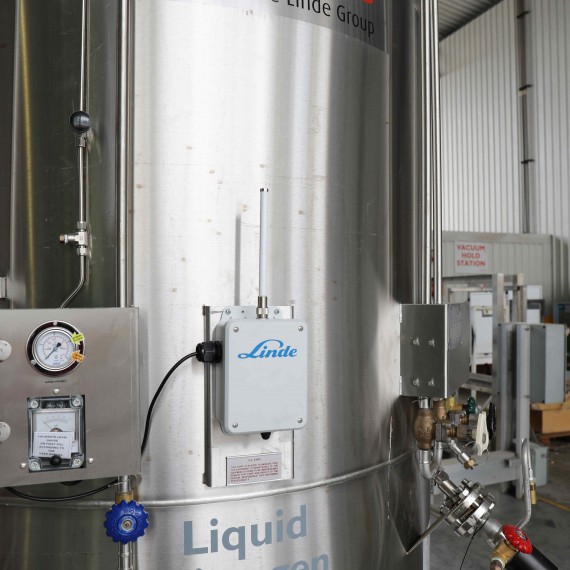 Industrial gas and engineering giant BOC used National Manufacturing Week to unveil its new Beacon IIoT technology, an Australian innovation set to transform the way its customers check, track, monitor and order gas worldwide.
The new telemetry system connects the company's bulk tanks and cylinders using an advanced network of smart devices that transmit real-time sensor data to the cloud. The results are available to both BOC and its customers using the new Beacon mobile app.
Interestingly, BOC has chosen to set up its own dedicated LoRaWAN network for the Beacon project, taking advantage of the long-range low-bandwidth capabilities of the LoRa radio technology. The company has developed a single unified radio device that is used on both bulk tanks and individual cylinders.
According to Chris Barnes, Head of Product Marketing at BOC, Beacon will provide equal benefits to both BOC and its customers, with gas levels and location tracking for each vessel visible through the app anytime, anywhere.
BOC gas customers of all sizes will be able to manage their gas supply with access to their own gas levels as well as the status of deliveries.
BOC is currently rolling-out the Beacon technology across its Australia-wide network of bulk gas and Cryospeed liquid tanks, with cylinder packs and cylinders to follow. The system will also be rolled out by BOC organisations around the world.
BOC
131 262
www.boc.com.au