Decathlon modernises e-commerce warehousing capabilities with Manhattan SCALE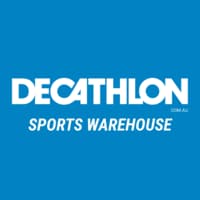 The world's largest sporting goods retailer is taking the global consumer shift to online shopping head-on, with help from leading supply chain expert Manhattan Associates.
Decathlon has launched the Manhattan SCALE solution across three of its B2C ecommerce warehouses in the Asia-Pacific region, to streamline its e-commerce order fulfilment capabilities, improve the efficiency of its supply chain and distribution networks and maintain a consistent and excellent shopping experience for its customers.
Manhattan SCALE provides a unified platform that is easy to implement, manage and upgrade. It is a highly mobile warehouse management system, designed to speed the flow of goods and information to enable flawless execution across stock levels, labour and space, while ensuring compliance with industry regulations and standards.
Founded in France in 1976, Decathlon invented the sales concept of an all under one–roof store dedicated to sporting goods. It now has more than 1,600 retail stores worldwide and serves customers in more than 60 countries and regions.
But with the recent boom in ecommerce, resulting directly from the coronavirus pandemic, Decathlon's physical stores experienced low footfall during the quarantine period, and online orders surged sharply. This presented a number of challenges, including ecommerce order fulfilment, inventory management and warehouse labour shortages.
Decathlon transformation leader, Bruno Thellier, said the move enabled the business to successfully meet the increase in online demand.
"The successful roll-out of Manhattan SCALE provides Decathlon China with the latest technology for a seamless interconnection of our national e-commerce fulfilment platforms while at the same time allowing the teammates to be more efficient and effective," he said.
"All of this contributes to putting Decathlon in the best place possible to deliver consistent and outstanding customer experiences, regardless of the channel a customer may be using."
Chen Xuan, of Manhattan Associates, added: "We are proud to support Decathlon, a world-renowned retailer, to improve the efficiency of its warehouse operations, optimize its supply chain and meet the challenges of shifting consumer expectations."
Manhattan Associates designs, builds and delivers leading edge cloud and on-premises solutions so that across the store, businesses can reap the rewards of the omnichannel marketplace.